With our new Whalen Dragon's Lair print and Perillo Dig Dug print now available
, we wanted to tell you about a new video game themed giclee print from Misha, that we just got in the gallery.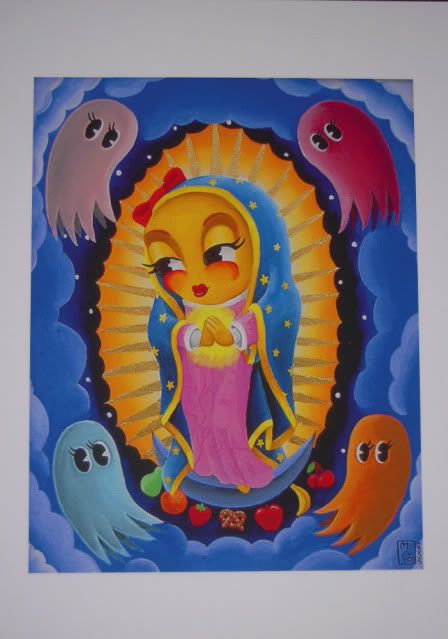 You might remember Misha's last video game themed print sold it's way through 2 editions, found itself in People Magazine and has a little famous baby staring at it everyday. Well, this new print "Our Lady Of The Arcade," is just as awesome. Depicting Ms. Pac Man as the holy being she is, this print is 8.5 x 11 inches, signed and numbered in an edition of 50 and is only $50.
Pick it up before the ghosts get you. You can email us at gallery1988@aol.com or call us at (323) 937 - 7088 to order. We only have a few.
Jensen
G1988: LA