We just got an image from Johnathan Bergeron (aka Johnny Crap) of his finished movie poster for "Now Playing." Johnny had "Mad Max: Beyond Thunderdome" and took a more subtle direction, but it works perfectly with the poster! His new character looks like he belongs in the movie.
(detail)
Aaron Jasinski took a completely different approach and added a lot of his own work to his poster, which is "Bonnie and Clyde." Here's an in-progress shot from Aaron...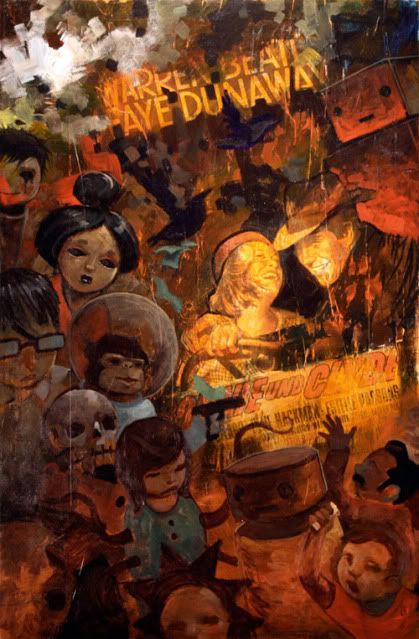 It's really cool to see how everyone went their own way with this project. Everything we've seen so far is amazing and I cannot wait to have all of the posters together in the gallery. We have a few more weeks, so I know we'll continue to see some great pieces come in. In the meantime, be sure to stay updated with the show blog where you can see in-progress and finished posters and directly from the participating artists...
http://1988movieposters.blogspot.com/
Katie
G1988 SF