First of all, I want to send my condolences to the Harold Golden gallery in Florida, and all the artists who lost work, in the weird freak balloon fire. I've heard accounts and seen news stories that kinda resemble the Hindenburg...
Must have been a bit on the horrfic side. We hear they're going to rebuild slowly, but it's never a good thing to hear about.
In related news, I got stuck in a box today.
I was pushing a painting into a box.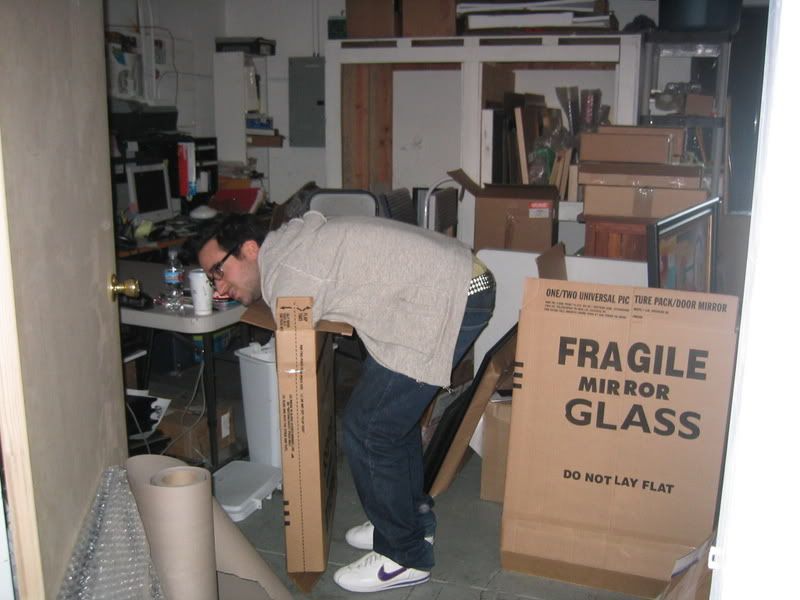 And got stuck. Then freaked a little, a la Frankenstein.
Then I pulled myself out with power.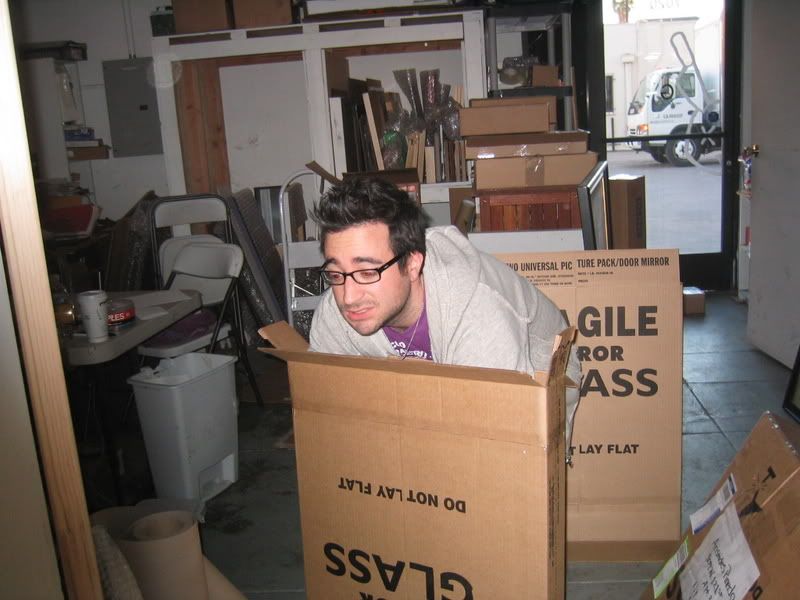 It's a tough racket this gallery ownership.
Jensen
G1988: LA