My job is way cooler than yours. Does your job have dudes dressed in Santa outfits outside, also wearing Alien and Predator masks to publicize their movie coming out on X-Mas? Oh, it does? SHIT! Well, so does mine.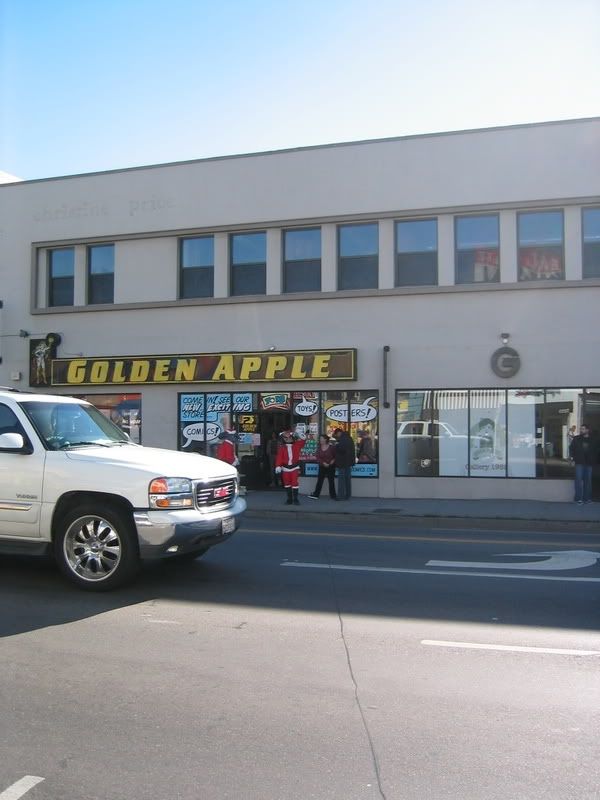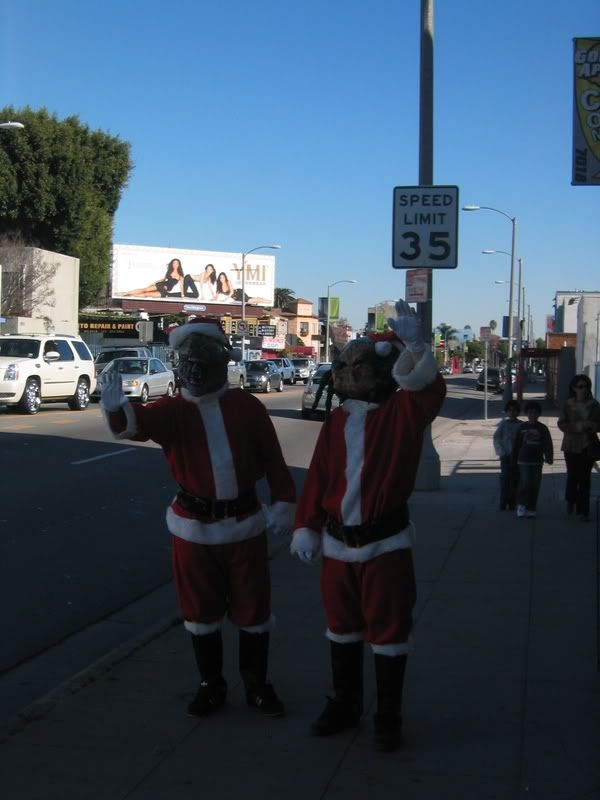 Kids seem a little scared.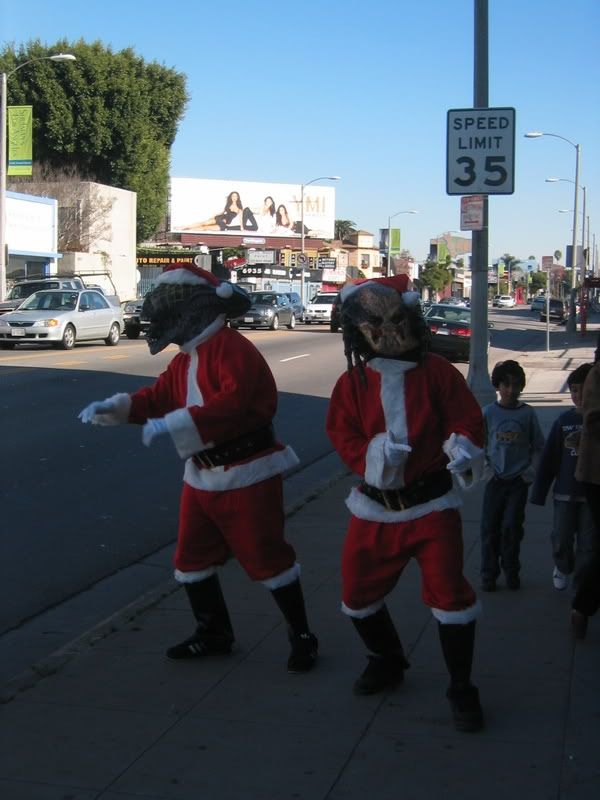 ...Gallery Assistant Becky is not scared.
Really, just another day though truthfully.
Jensen
G1988: LA