Holiday Season = gift ideas, events and Trader Joe's Jo-Jo cookies (if you don't know, you should).
First up, we have some new Internet Exclusives on our website from a BRAND NEW International artist, Rude. A French tattoo artist, Rude recently made a trip out to LA and dropped off some of his incredible work, which is now available for purchase. The work is UNREAL in person, totally stunning, and at GREAT prices. These would make a perfect gift.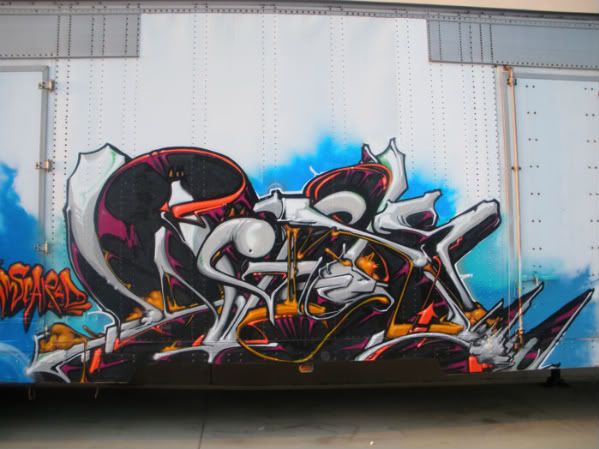 Rude
Schyzo 1
11 x 20 inches
ink on board (w/ varnish)
$500.00
SOLD
Rude
Schyzo 2
11 x 20 inches
ink on board (w/ varnish)
$500.00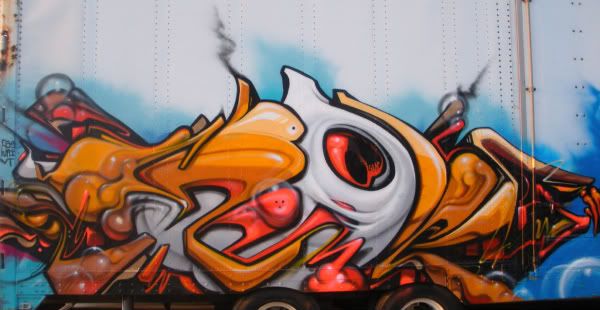 Rude
George 5
7 x 9 inches (framed)
ink on paper
$200.00 (!!!!)
SOLD
Rude
Schyzo
11 x 20 inches
ink on board (w/ varnish)
$500.00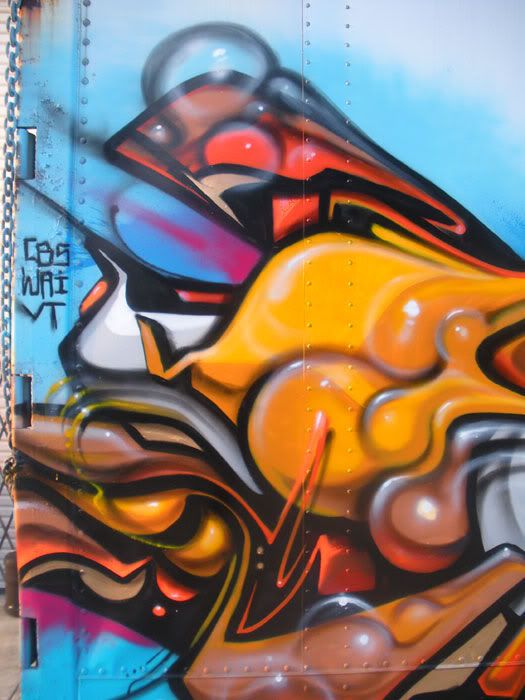 Rude
Wood
11 inches tall
ink on paper on tree stump
$300.00
I think it goes without saying, these are pretty amazing.
And this Wednesday, December 19th from 6-9 PM, our neighbors are having an amazing event, that we are one of the sponsors of. It's the Comic Book Legal Defense Fund Holiday Party, which brings the likes of some serious comic book masters including Y-The Last Man and Ex Machina's Brian K. Vaughn, Bill Simpsons of "The Simpsons Comic" and Manhunter's Marc Andreyko. But the aspect we're involved in revolves around one man named, Percy Carey, known to some as M.F. Grimm.
Underground rap legend M.F. Grimm has one of those music industry stories that is so mind boggling - it just doesn't make sense (I can relate). Recently chronicled in the amazing Vertigo comics graphic novel "Sentences," Grimm, a New York veteran of the rap game since 1993, now makes his way around stages in a wheelchair after a 1994 muder attempt (the second on his life). He's released tons of music, has worked with MF Doom and Kool G Rap and actually made a full album in 2000 during the 24 hours he was released on bond from a life sentence he was given for narcotics and consipiracy charges (he was released in 2003 after he found his OWN LEGAL LOOPHOLE while studying in jail!). He grew up next door to Morgan Freeman, was a child actor on Sesame Street, is rumored to have written a majority of the lyrics on Dr. Dre's "Chronic," and just recently followed up a great 3-disc anthology set of his works with a new CD, The Hunt For The Gingerbread Man. I mean, this dude is so interesting. He's considered one of rap's unsung heroes and most likely the most entertaining Scorsese-like story the genre has ever seen.
And he will be at the event, promoting the "Sentences" graphic novel, which I 100% endorse and reccomend. It will get you all caught up on his ridiculous life tale. And for a small donation to the Legal Fund, you'll get him to sign this...
A limited edition print we're co-opting with Golden Apple (25 made), featuring an MF Grimm image from the comic. He will hand sign them for you and hopefully talk about his life a bit.
Here at 1988 we don't endorse many events outside of our own. We've been approached to promote nightclubs, involve ourselves in awful clothing line one-night art events and basically endorse anything on wheels. And we don't. But trust me when I say learning more about the life of MF Grimm, and actually getting to meet him in a rare LA appearance, is pretty awesome - rap fan or not.
Jensen
G1988: LA