Back to the artist's visits for you, Mr. Blog Reader. Today, Jeff McMillan swung by the gallery to not only study the red dots on ALL OF HIS Mike Tyson Opponents, but to just say hello. He had a schedule of galleries to vis...oh wait...here's the picture I took today: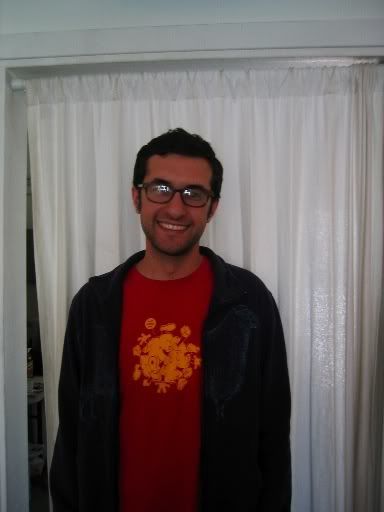 So, anyway, he had a group of galleries to visit today, just to catch up on the LA scene, as he readies himself for a NY solo show, and figured he'd stop by (with his GF of two years....TODAY). Jeff will always be one of my favorite artists we show, as I even own his first I AM 8-BIT piece from 2006 AND employed him to illustrate my very first book (available from Abrams Publishing in October 07, thanks). He's whimsical, but at the same time can dedicate an entire show to angry rival horse jockeys or agressive Masonites. He's a good dude and a David Lynch fan, so you know he likes good shit.
Back to intern interviews for me. Talk amongst yourselves.
Jensen
G1988: LA