It's a madhouse here in the old Saks Fifth Ave. building (yes, our whole building used to be a Saks over a decade ago. So use that for trivia). It's Free Comic Book Day next door at Golden Apple Comics and, as you know, free stuff equals lots of people! They also have the creator of Hellboy, Mike Mignola, signing stuff right now....OH....and they have this in front of their store:
Yes, it's an 8-foot Silver Surfer to promote the new Fantastic Four movie. And it's shiny. And I take pictures with it like I'm a tourist.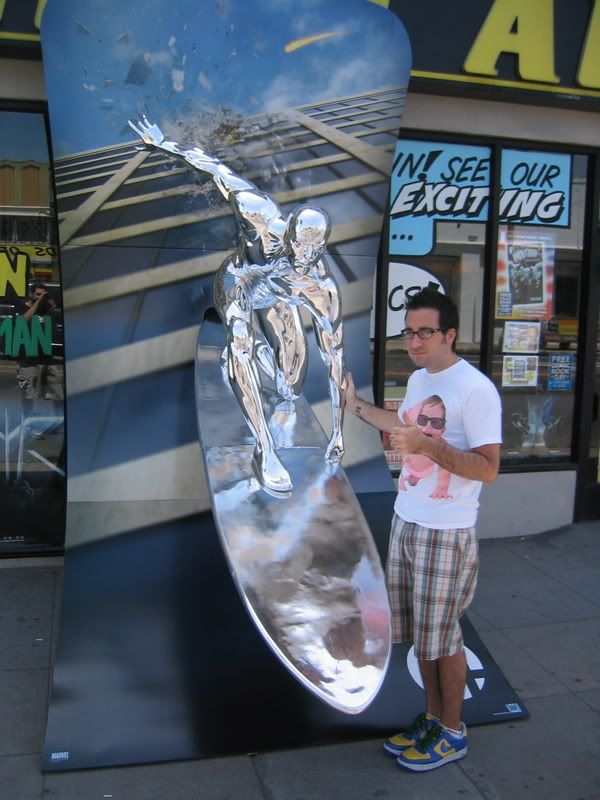 Anyway, stop on by today. Between 8-bit and their festivities, we're sort of having a nerdy block party.
Jensen
G1988: LA