The day before Crazy 4 Cult 4 opens, and the gallery is abuzz with anticipation. The art really is so impressive, I hope as many of you as possible can swing by the opening reception, Friday night, 7 - 10 PM. With Kevin Smith hyping it up on KROQ this morning (which is becoming an annual tradition in its own right), we're expecting quite a fun evening.
For those interested in purchasing prints (which by the amount of emails seems like everyone), the first time they will be available is at the opening reception on Friday night. Then, prints will be for sale online at our website, gallery1988.com, on Saturday afternoon. And all the originals will be up then too!
And we will start the line outside the gallery at 5 PM PT.
Time for sneak peeks again...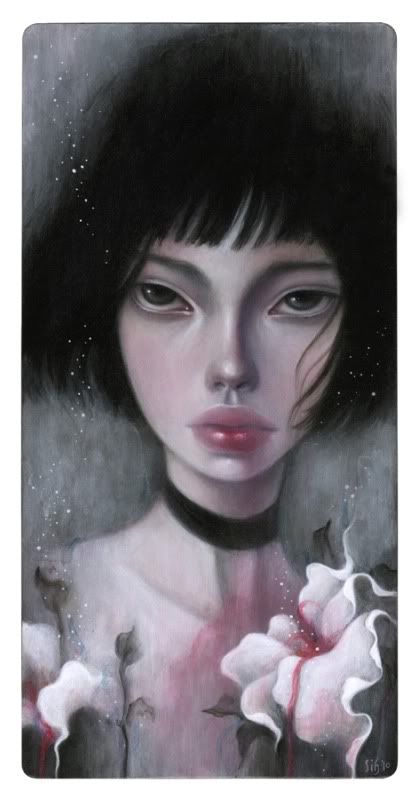 Stella Im Hultberg,
who's portrait of Marla from Fight Club
is a major highlight from Crazy 4 Cult's past, returns for CFC, this time giving us her take on Mathilda from 'Leon: The Professional." She basically did it again, as this piece is stunning.
Justin Santora celebrates the 15th Anniversary of Mallrats with a poster depicting "that kid on the escalator." One of my favorite moments from one of my favorite movies. Can't wait for people to get this signed by Kevin Smith himself.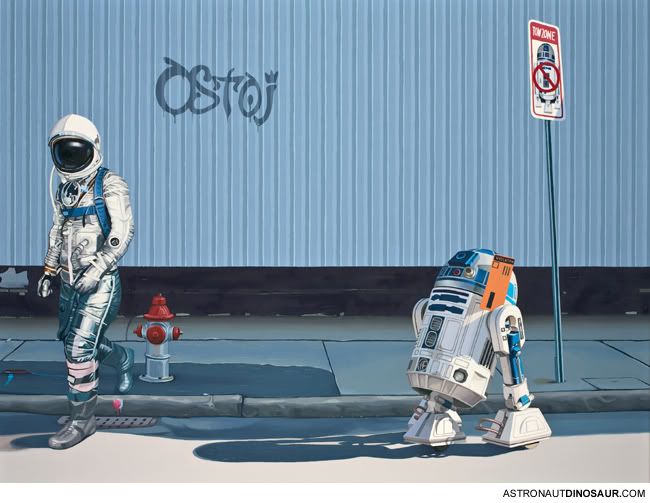 G1988 newbie Scott Listfield literally has BLOWN us all away. This incredible piece is even more stunning in person and lays down the parking law. The trip to the opening reception would be worth it if we only displayed this one piece, trust me.
Casey Weldon and I obviously share a muse, as he takes a shot at Mathilda as well, showing us Natalie in all her NY shine.
Daniel Elson brings his meece to the show again, this time from a galaxy far, far away. Love these!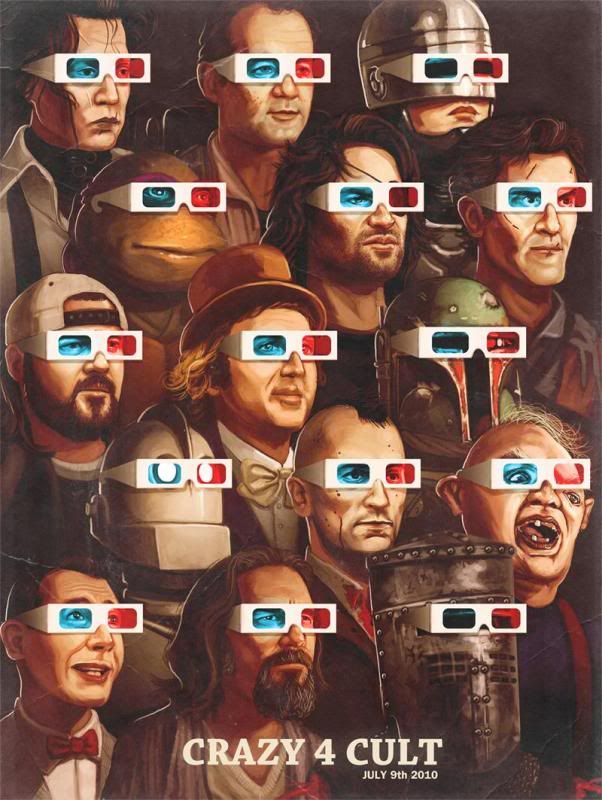 And lastly, here's the Crazy 4 Cult official poster for 2010, this time designed by Sir Mike Mitchell. I can't really praise these enough and by the amount of emails we're getting, neither can you.
SOON.
Jensen
G1988:LA