Cult is coming, and the heat is undeniable (I mean...Pee-Wee Herman tweeted about it!). The pieces delivered are hands down the best we've gotten in the history of this show. To be honest, I'm a little shocked. We so honored and thankful that all these artists really stepped it up and delivered some of their most impressive work. Which is the perfect lead-in for another sneak peek.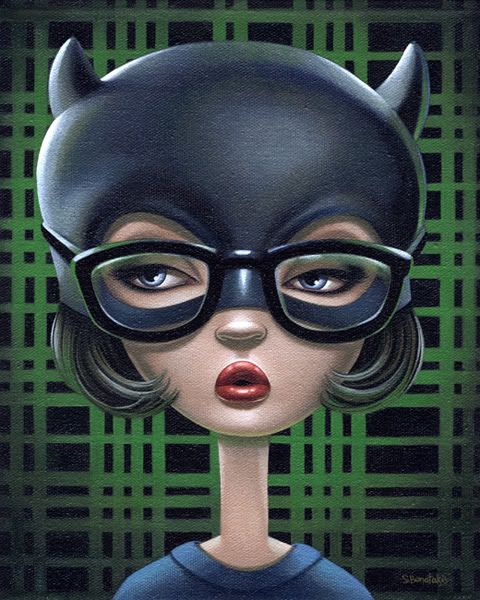 One of my personal favorite artists, Shannon Bonatakis, depicts everyone's favorite slacker, Enid from "Ghost World." Shannon was quietly become a sure-fire seller over the past 2 years, and we can't wait to see what she has up her sleeve for the rest of 2010.
First-time Cult-ers, art team APAK delivered their take on Loompa Land, which seems like a no-brainer for their incredible style. So happy to have them involved in this show.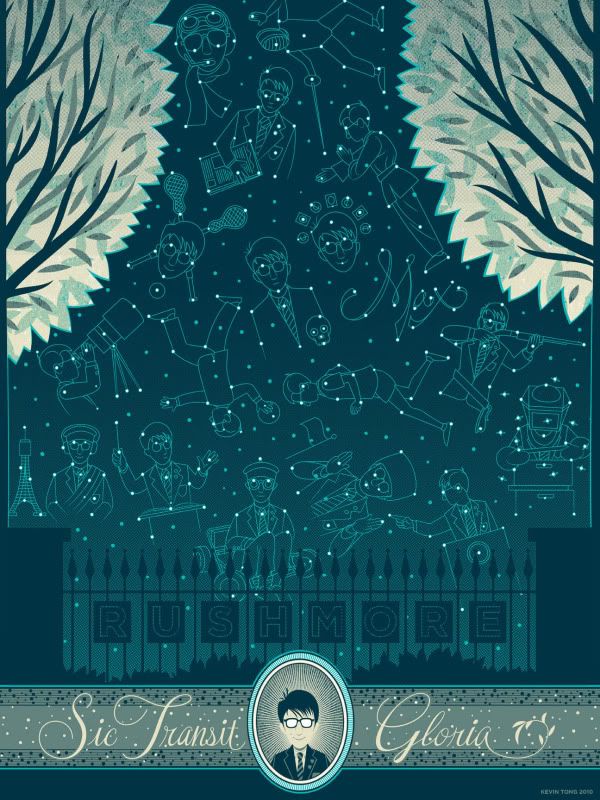 Kevin Tong gives us his Rushmore inspired screen print, which has so much detail! One of my favorite films highlights young Max's varied talents and club participation. This is awesome!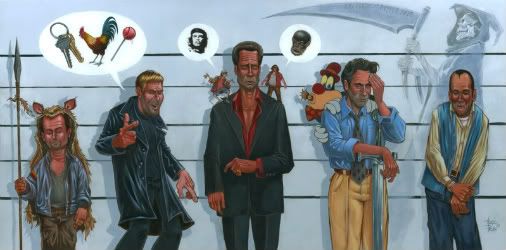 Augie Pagan lines up The Usual Suspects in what is easily one of the smartest and funniest pieces in Crazy 4 Cult history. I won't ruin all the references, but if you're a film buff, you should be able to get most of them. CHE!!
AND HERE'S THE EVITE KIDS! Remember this Friday night, 7-10 PM is the opening reception. Come party with us and Kevin Smith 7 Scott Mosier, and many other surprises!
Jensen
G1988:LA
Jensen
G1988:LA