Been pretty excited to announce this show for over a year....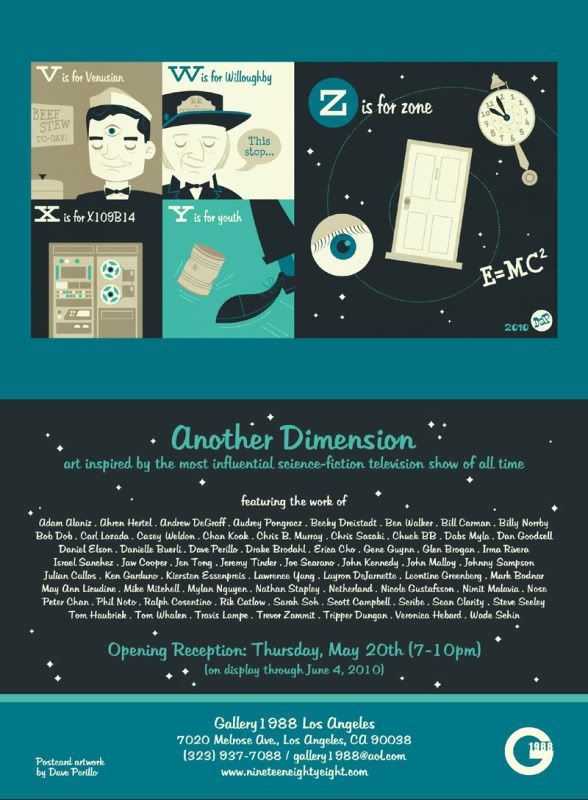 We'll be paying tribute to what is easily one of the most influential television shows in the history of the medium, "The Twilight Zone," with "Another Dimension," where over 50 artists will reinterpret and remix episodes, themes and iconography from classic episodes of the series. As a DIE HARD Twilight Zone fan, this is easily going to be a 2010 highlight for me at least (and when you own a gallery, you can book with that in mind). The show opens Thursday, May 20th and will have an opening reception from 7-10 PM. Will we play the Twilight Zone theme show over and over again on loop? Probably not. But maybe.
The above postcard features a small bit of artist Dave Perillo's piece, which is so awesome. Below is the entire image...
And one more tease....this one from G1988 favorite Kiersten Essenpries who takes aim at the famous "Eye Of The Beholder" episode...
Relive one of the greatest pieces of Science Fiction and mark down May 20th for "Another Dimension" at G1988: LA!
Jensen
G1988:LA