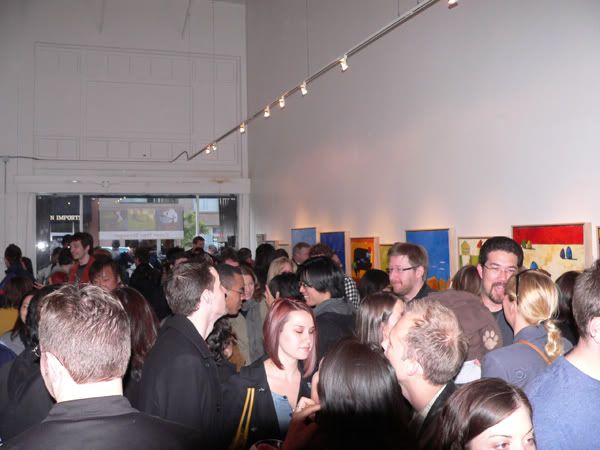 "Cuter Than Stranger" opened last Friday with a completely packed house!! It was such a fun night. Huge thanks to Dice, Soosa, and Lou for putting together a great show! Also a huge thank you to Lauren at Pearl's Kitchen for braving the windy cold to serve some delicious food. Hopefully she's be back at a future show!
You can now see all of the available artwork on our website...
http://nineteeneightyeight.com/sf/cuter88.html
It's a great show, so if you're in SF make sure to stop by and see in person before it closes on June 12th.
G1988 SF