The last 4 LOST prints have been unveiled at
DamonCarltonAndAPolarBear.com
, all to celebrate the final season of the show and, more importantly, the final episode airing tomorrow night! Wanted to show you guys the final 4 here on the blog, and let you know you can still get most of the prints, and a lot of great t-shirts, at the website and by
CLICKING HERE.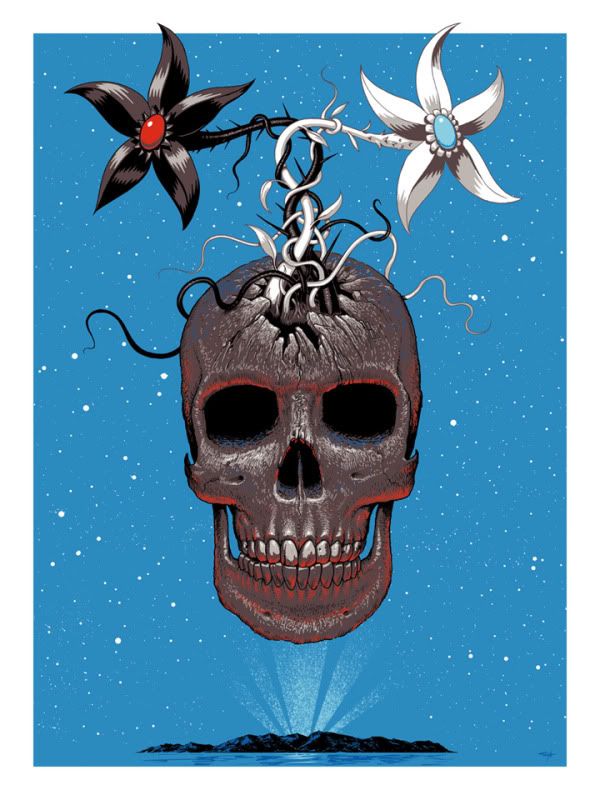 Jeff Soto for Jacob & the Man In Black
Tara McPherson for Jin & Sun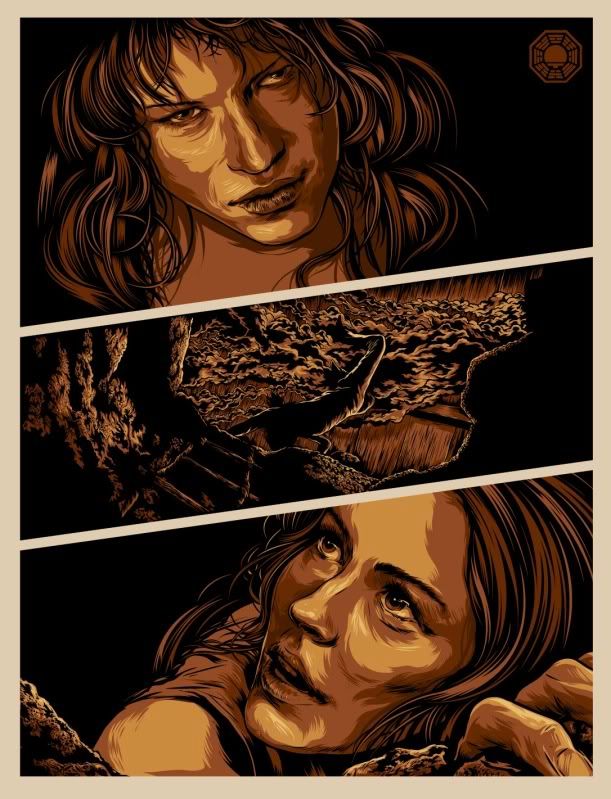 Ken Taylor for Kate & Claire
Olly Moss for LOST
Thanks to everyone who has picked up a print or shirt, and an even bigger thanks to all the artists who participated in the 1st and 2nd campaign! Hope you love the finale!
Jensen
G1988:LA