Tomorrow we have a new online show opening featuring James Demski (aka Jimbot).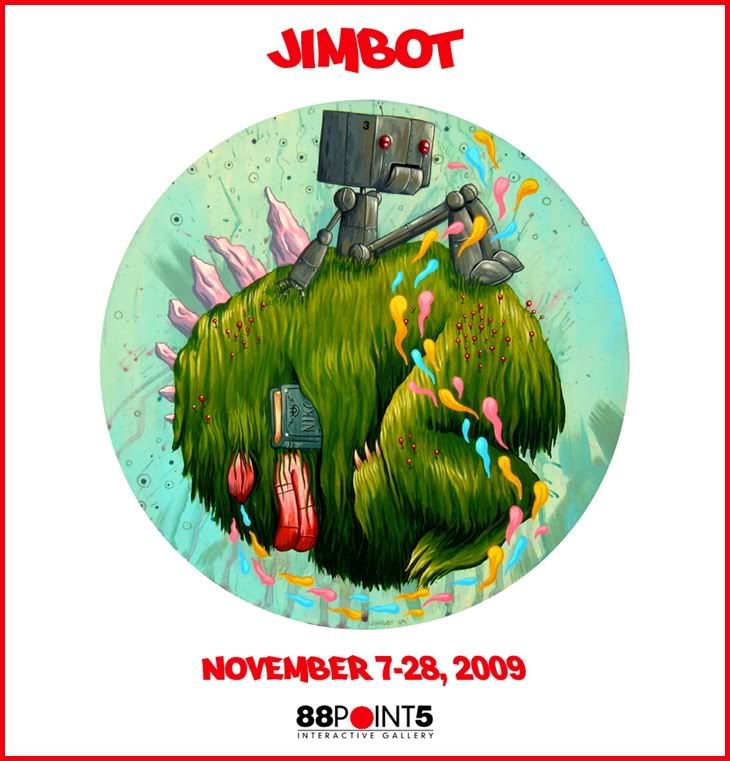 The show is a lot of fun and will defintiely put a smile on your face. So, if you're home sick in bed, like me, this show will bring some much needed sunshine to your day.
All of the work is now online, and we will start taking orders tomorrow at 12PM PST.
See all of Jimbot's artwork here: www.88point5.com.
Happy Friday!
Katie
G1988 SF