Usually the day before Thanksgiving is slow, and I'll be sitting at the gallery desk wishing I could leave early. But today, is a whole different story. Since we're opening our newest show, "Vivisect Playset VI - The Death of Vivisect" on Black Friday, November 27th, we're all working as slow as we can, unwrapping the incredible work and checking out every detail. This show is an annual exhibit, now in it's 6th (!!!) and final year, curated by LA artist Luke Chueh and the gallery, in an attempt to unite artists who all employ animals in their work to convey the human condition. We consider the first Vivisect Playset show to be the quintessential art show that lead us in the direction and lane the gallery currently drives in - and this year is not only shaping up to be the finale, but also possibly its strongest year. This year, in addition the almost 20 artists creating original artwork for the show, we also have a handful of artists creating customized toys out of the Vivisect vinyl set that came out 2 years ago. It's a nice celebration to put an LA art tradition to bed.
Since we'll all be eating tomorrow, I figured we'd give you one of the best sneak previews we've ever given on the blog today. All pieces from the upcoming show on Friday. And also, announce what I think is the coolest shirt in 1988 history.
Vivisect alum Amy Sol delivered a beautiful piece...
Vivisect freshman Ewelina Ferruso's piece is absolutely stunning, and in person it's even better if you can imagine. The colors and vibrancy are unline any other piece we've seen.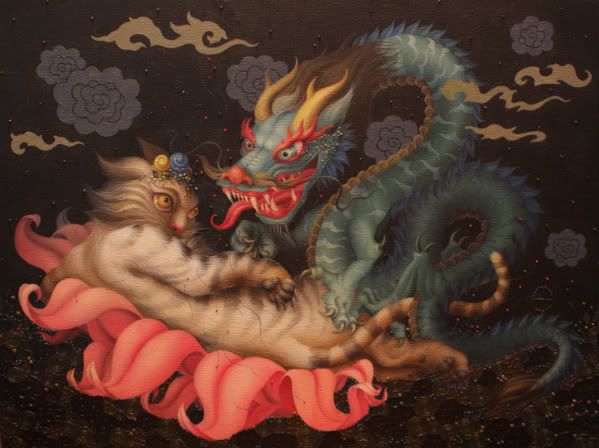 A Vivisect Sophomore Ben Strawn is slowly becoming my absolute favorite artist. His pieces, on layered plexiglass, are dimensional and stunning. All you have to do is ask someone who's seen one in person...
(detail)
Vivisect Freshman Mark Brown just gets better and better and better. The realistic Lion face is an awesome sign of his progression.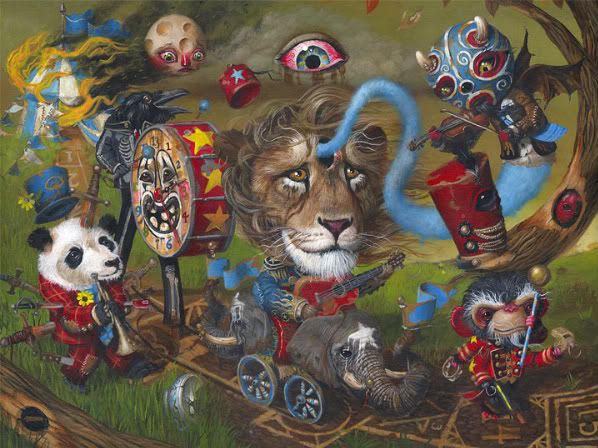 Another artist who continues to progress is Vivisect alum Roland Tamayo. The past 2 years has seen Roland get such a distinct, and emotional, voice in his work. I really love the memories his pieces stir up. This one is no exception.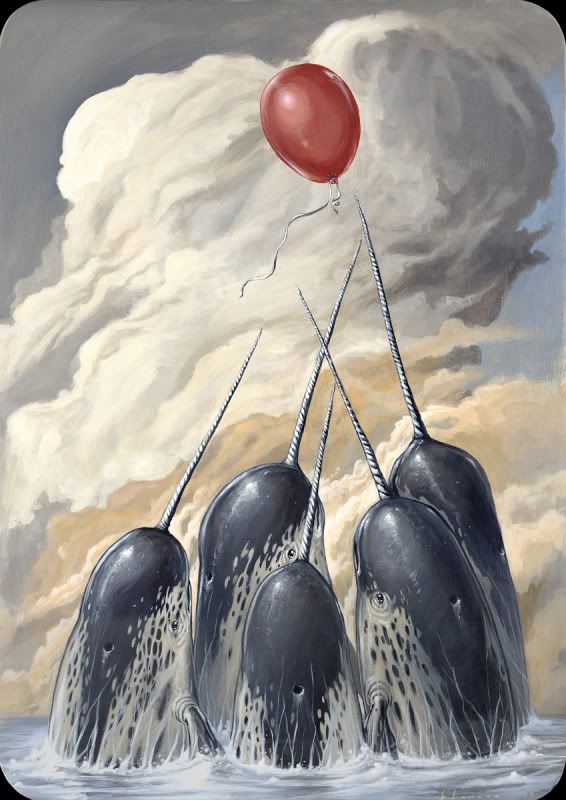 Alum Daniel Elson combines the worlds of his signature mice and Luke Chueh's popular Vivisect Playset vinyl bear mask with this awesome sculpture.
Just a few samples of the beautiful show we'll be opening this Friday night from 7 - 10 PM at Gallery1988: LA. Aaaaaand, in addition to the pantings, drawings and toys, we'll be offering a brand new, limited edition t-shirt from Luke Chueh. I always joked with Luke, telling him he's never made an iconic Luke Chueh shirt, leaving that job to the bootleggers. I'm happy to say we'll be releasing what I believe is the iconic Luke shirt I've always wanted.
These will be available once the show opens at 7 PM on Black Friday ONLY. I know you're going to email, and you know I'm going to email you back and tell you we have to wait until Friday. Just putting that out there.
Hope to see you Friday night and we wish everyone a Happy Thanksgiving.
Jensen
G1988:LA
Ben