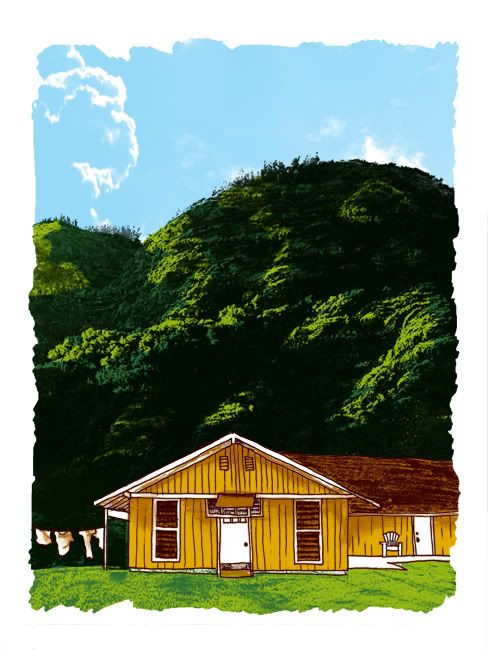 DamonCarltonAndAPolarBear.com & Ronie Midfew Arts are proud to be continuing the "LOST Underground Art Project." The 13th limited edition print, celebrating the greatest "water cooler" moments from the ABC television show "LOST" is by artist Nate Duval and focuses on The Barracks. This poster sold out in about 3 minutes.

This is the 13th print, of an eventual set of 16, and was revealed at SPIN NYC, a new ping-pong club in Manhattan, Mew York. Those who went to SPIN NYC were surprised to find, and be able to take home, Dharma logo glow-in-the-dark ping pong balls with the new website printed on them. Also, fans with eagle eyes, may have learned a thing or two about upcoming developments on their favorite TV program. 
These prints are limited to 300, but less than 200 are available for purchase. Each is signed and numbered and 18 x 24 inches.

You can view this print at DidYouBuryIt.com and follow the entire project at DamonCarltonAndAPolarBear.com, which may involve free LOST events and stunts in your area to announce the newest print!