Stop on by Gallery1988: LA until 4 PM, and watch artist Greg Simkins get his paint on.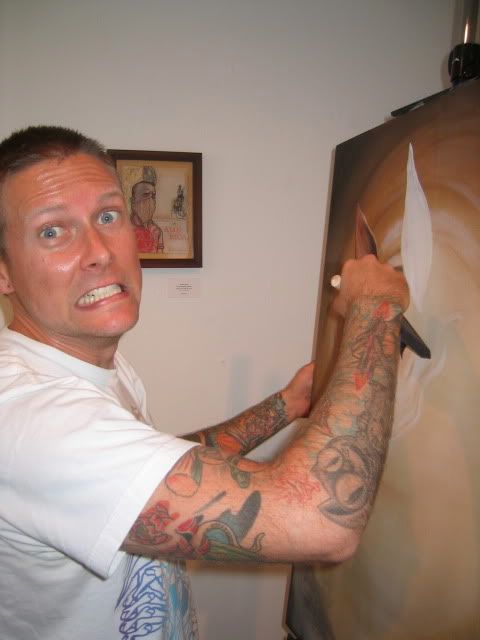 The Matt Riddle and Skate Decks (yes, deckS, that's the surprise) are now available by calling us at (323) 937 - 7088 or emailing us at gallery1988@aol.com.
We also are debuting Greg's newest commission, hanging in the gallery! Pictures of that later...
Jensen
G1988: LA