It's sort of a work from home day for both Katie in Sf and me in LA...so lots of stuff that needed to get done...will get done. Always a nice change.
But over on Melrose today, I might not be repping the Avenue, but the Gallery1988 helping hand is. This time in a whole different venue on the corner of Crescent Heights and Melrose at the legendary, landmark boutique, Ron Herman at Fred Segal. LA street artist and G1988 frequenter 2cents has teamed up with the designer to create limited edition exclusive hoodie sweatshirts that are SO INCREDIBLE.
Click the below image to see all the options and order from RonHerman.com...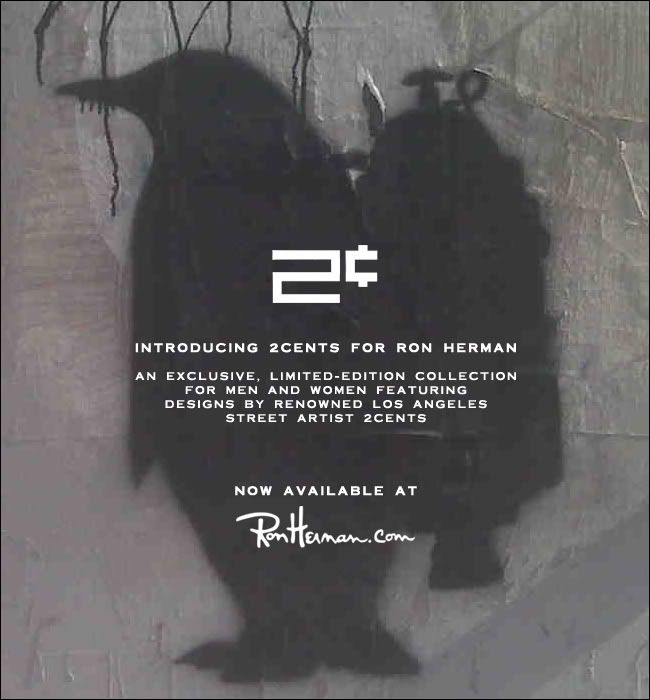 And here's a peek at one of them...
We were honored to work with Ron Herman and RonHerman.com on such a fun project, and these sweatshirts really did turn out just as perfect as we hoped...so make sure to pick one (or two) up for the Winter season. They are available exclusively at
RonHerman.com
and at all Ron Herman stores, which include Malibu, Brentwood, Beverly Hills and the Melrose Fred Segal location, where there is also a nice little installation of 2cents artwork.
Jensen
G1988: LA