My girlfriend's favorite artist and the creator of Mr. Toast, Dan Goodsell is gearing up to open his 88point5.com online show, "Donuts, Dreams and Winter Scenes." If you can't find a holiday gift in this show, you might as well give up being festive. And I could chat about how cool Dan's work is for 100 hours, but I'm a gallery owner and it's almost my job to do so. My girlfriend on the other hand, she really is a bit more partial. She's very honest when it comes to art, even if it is hanging on her boyfriend's gallery walls, so I figured she could be our guest art critic about her absolute fav 1988 frequenter, Dan Goodsell. So why not hear from her today, on the eve of our 2 year anniversary? And check out 3 new pieces that will be part of Dan's 88point5 show, opening November 29th, that Chrissy will also give her opinions on.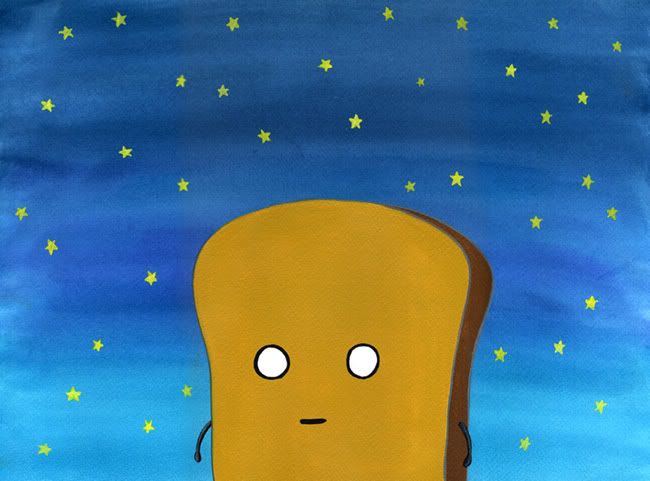 Chrissy Herman, girlfriend: "From the second I set eyes on Mr. Toast I fell in love. To some he might just be a piece of toast, but to me he means so much more. Like in the star piece above, Mr. Toast is seen out on a clear, brisk, starry night. His eyes filled with reflections of all his hopes and dreams for the future. But he is still, calm and quiet - even with the heaviness of his thoughts. And in contrast to this inflective version of Mr. Toast, in the Paint By Numbers Mountain piece, our hero shows off his adventurous, carefree side. Like me, Mr. Toast finds a winter vacation in a log cabin to be extraordinarily romantic. You can figure out that he loves to cuddle up by the fire, sip on hot coca wrapped in a cashmere blanket and wear a silly hat. All while reading his old favorite childhood books, that bring him back to when he was just a little piece of bread. But he knows what else is coming...Spring. And in this piece, we do get a sneak at a season change. And like Jensen, Mr. Toast loves taking awkward pictures of himself in every new place he visits: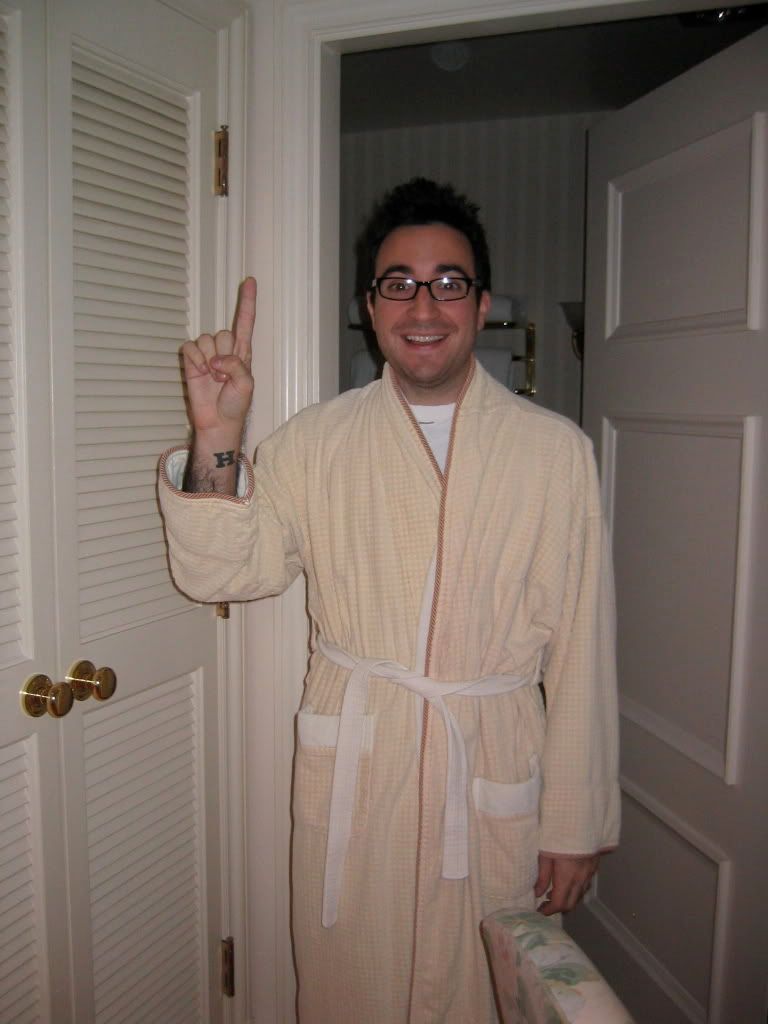 One one thing about Mr. Toast: He's a social dude. So he invited his friend, The Donut, to enjoy a weekend getaway to the mountains in the third piece. Together they watch the once frozen ground transform back into a beautiful flowing brook. Mr. Toast even seems to have taught The Donut the art of the awkward pose. Mr. Toast is an example to all. Mr. Toast is a dream. He is my dream."
Um, does my girlfriend want to leave me for Mr. Toast?
Jensen
G1988: LA