I'll post pics later this week, but the Mexican Restaurant across from the LA gallery, Pappas & Beer, burnt down last night. They actually had to block off the whole street, and I'm hearing Anarkali, the Indian spot next door to it (and arguably one of the top 4 Indian eateries in the city), had some serious damage too. But it does look like a Universal Studio backlot tour over there right now, blackened to a crisp. Weird to look out the window to see.
Remember our back inventory-wide 15% off sale ends on Nov. 27th, so get your web searching on as soon as you can at www.gallery1988.com and see if anything could use a little price knock down for you.
Until later...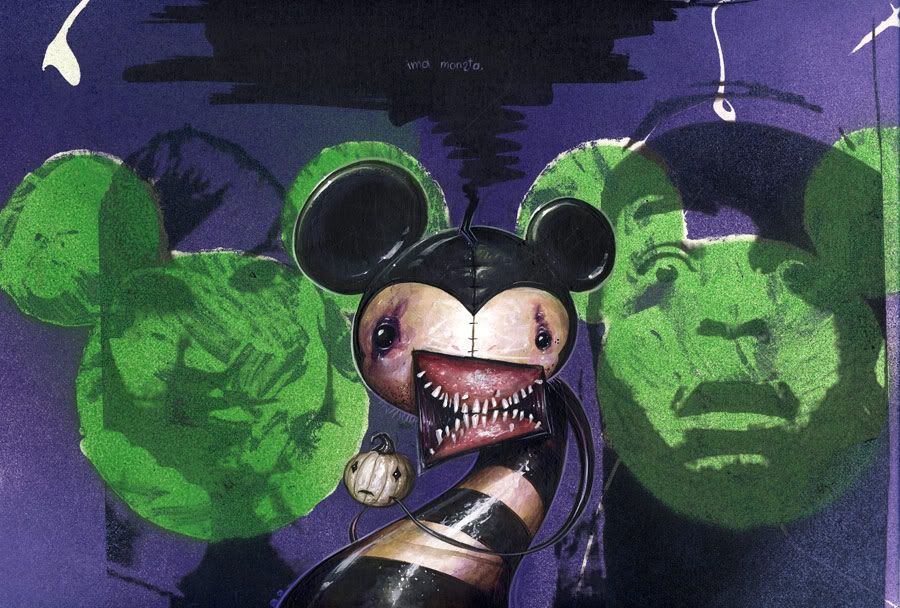 Pete Wentz x Travis McCoy x Greg "Craola" Simkins
Just one of the pieces in the upcoming "Without You I'm Just Me" art show, opening Dec. 9th. It's incredible in person.
Jensen
G1988: LA