I also have to talk about the election. It was such an emotional night, one that I will remember for the rest of my life. Driving through the streets of San Francisco was an amazing experience after Obama officially won. I have never felt this type of pride and celebration with complete strangers. I truly feel hopeful and proud of our country and so blessed that we all were able to be involved in this historic moment. I will never forget where I was and who I was with and how everyone felt last night.
I'm very sad that Prop 8 passed. Without a doubt, gay marriage will be legal in our lifetime, as it should. It's just a matter of time, but I hope it is legalized sooner than later. Prop 8 is a civil rights issue and is blatant discrimination and will hopefully be overturned by the Supreme Court.
Besides the election, my life has been consumed this week with setting up our new show in San Francisco that opens this Friday! The show is called "Imaginary Friends" and features the work of Andrew Bell, Cherri Wood, Israel Sanchez, Ken Garduno, Scott Campbell and Yoskay Yamamoto.
If you scroll down you will see a piece from each artist! Woohoo!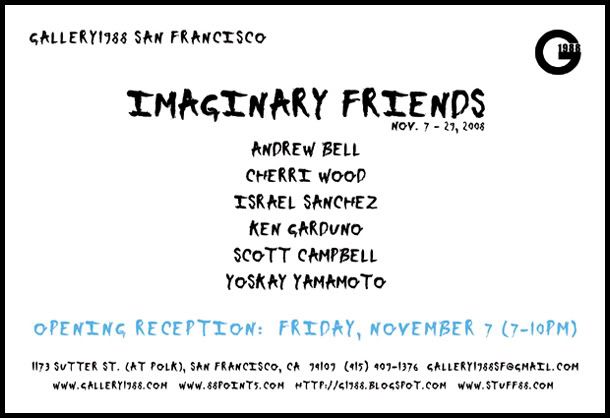 Israel Sanchez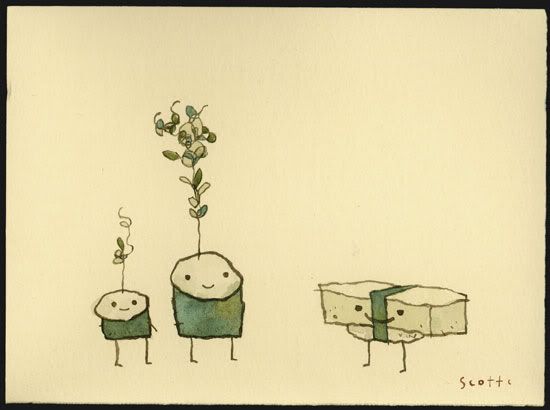 Scott Campbell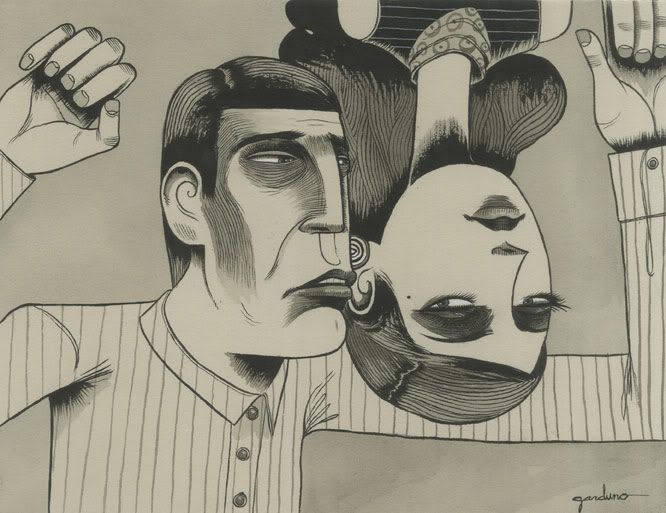 Ken Garduno
Cherri Wood
Andrew Bell
Yoskay Yamamoto
The show opens this Friday!
Katie
G1988 San Francisco