A visit from Bob Self, the head honcho over at Baby Tattoo (the publisher putting out the Brand Milne book we'll be celebrating tonight), got me a pretty sweet sample!!!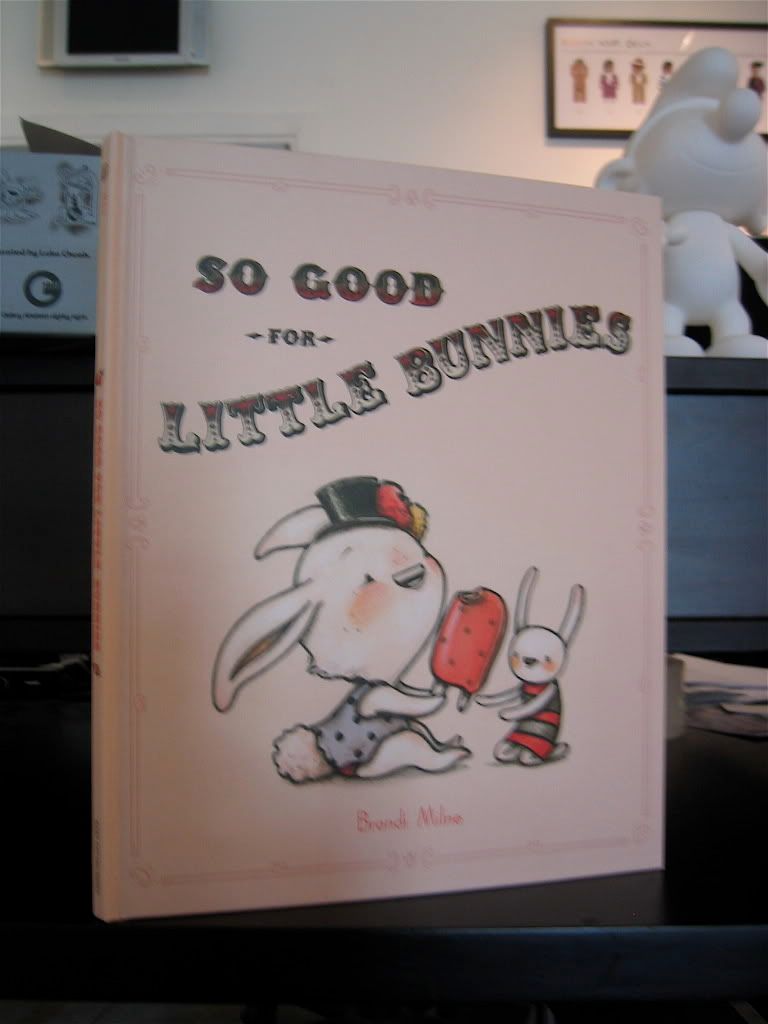 Although just the production sample for buyers, we'll have them on display tonight and throughout the weekend for those contemplating pre-ordering the book. Baby Tattoo and Brandi really did an amazing job. The story, as this was the first time I actually read the text of the book, is really poignant and sweet. I wish I could compare it to another writer, but I really can't, it's that original in terms of prose and goal. The only thing I can weirdly compare it to is saying it's a children's book version of "The Big Lebowski." Things happen to an eccentric main character, who is on a journey which is never explained, only to realize things are pretty good right now. Very cute.
And the actual book is a beautiful hardcover. Well, I'll let you see for yourself...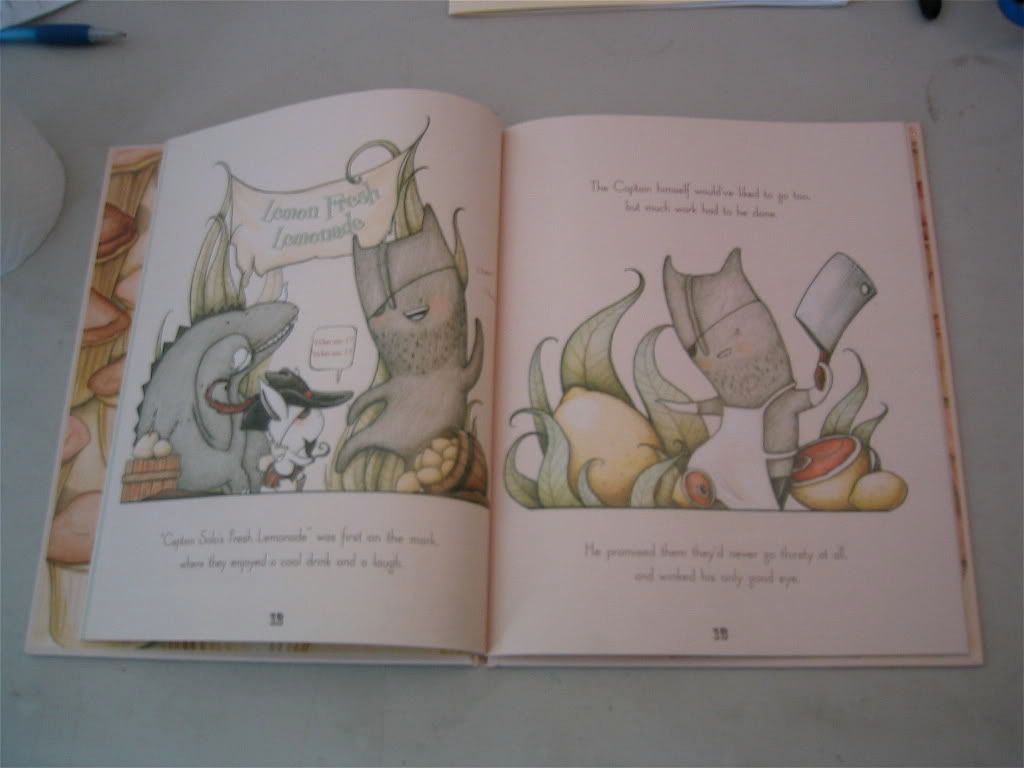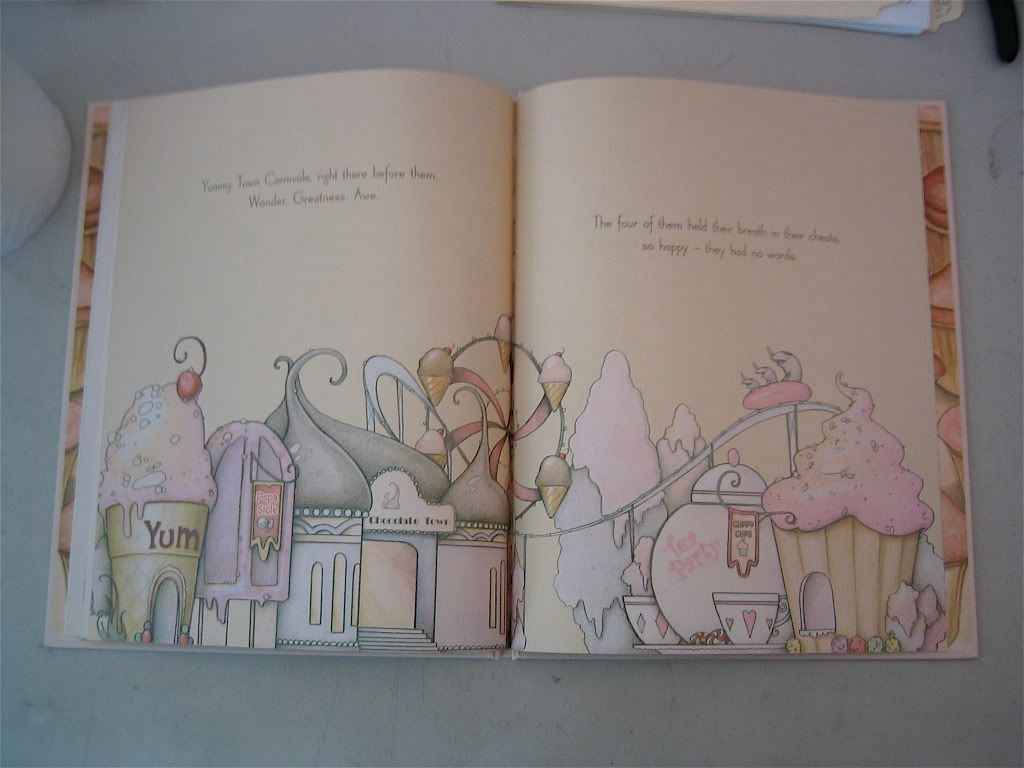 At $20, it's a steal. And order this weekend to get an original drawing (in book theme) directly from the artist.
Reading is FUNdamental. Tonight, 7-10 PM in LA, come check out the book artwork in person and meet the artist/author herself. The Dude abides.
Jensen
G1988: LA