It's hitting 100 degrees here in LA and there isn't much to be happy about when we reach temperatures that made people riot about the death of Radio Raheem. So when something does pop up that sheds any source of fun, I'm quick to blog it. So imagine my extreme smile when I heard the bells of....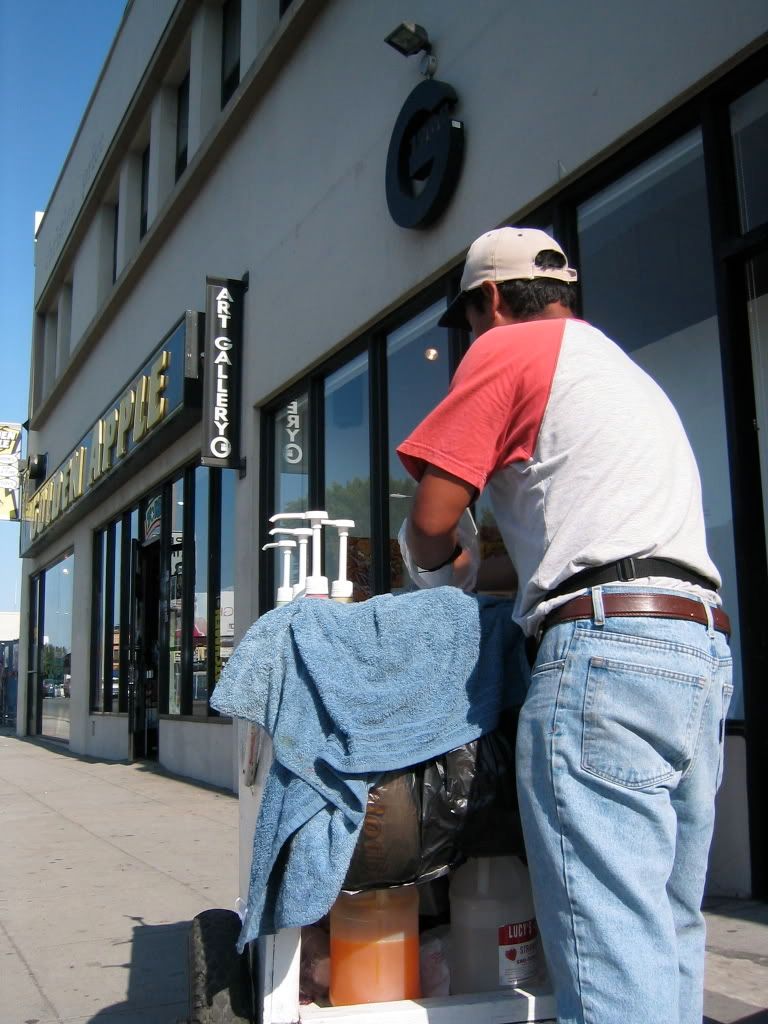 THE SHAVED ICE MAN!!!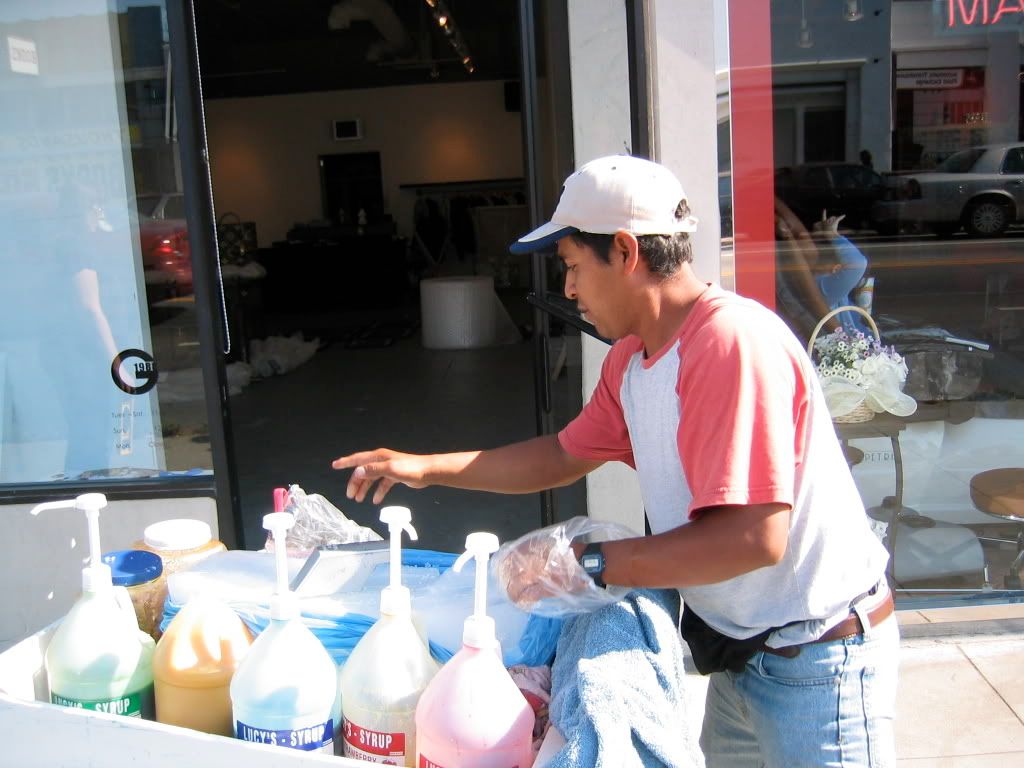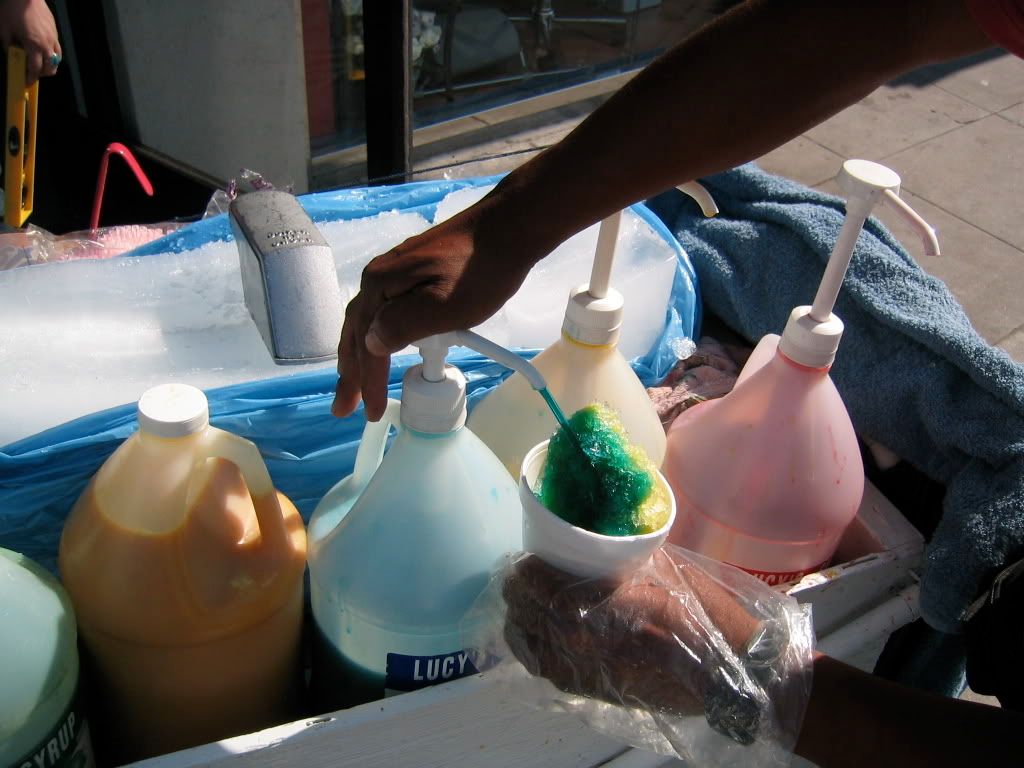 While Becky and I were installing we were cooled down by shaved ice, each ordering the same mix of Bubble Gum and Vanilla. Although deep down I wish he also carried my favorite ice cream popsicles of yesterday (Teenage Mutant Ninja Turtle with gum ball eyes, the Pink Panther, even the foot), I was obviously rather happy with my mid day snack (and title for still being the best at taking awkward photos).
Becky came in a close second, hoping her multi-colored cone would match some of Bloo Empire's installation...
Which brings us to our opening reception tomorrow night for "One to Grow On." This show is AWESOME! I know I say that a lot, as it directly effects my rent and how many shaved ice cones I can buy, but you have to trust me. Some incredible, affordable art in this one. Like this from Reuben Rude...
Or this from Dave Chung...
Or even this BEAUTY from Rich Tuzon...
And let's not forget about Isaac Pierro's INSANELY BEAUTIFUL Super Mario themed piece that he's been working on for over a year. We just hung it, and it is hands down, one of the best pieces we've ever shown here. My hyperbole will be deemed true once it is fully exposed on Tuesday night, but for now, here's a very close detail of the painting's main characters...
There's a whole lot more to that painting, so make sure to come by tomorrow, 7-10 PM! We'll also be releasing the Scott Campbell Pac-Man prints that night, so get them while it's 100 degrees out.
OH, AND SIDEBAR
...we're getting ready to announce the new Tribute subject for our Under the Influence series which will be back on in Jan. 2009. As you know, in 2008, we paid tribute to mastermind Stan Lee, and our 2009 Tributee (is that a word? No? Cool), is right on par with Mr. Lee! Just you wait, I think it's what chu want.
Jensen
G1988: LA