Getting a police wake-up call at 6 AM, alerting you of a gallery break-in probably isn't the best way to start a Sunday. I'd rather attend the House of Blues gospel buffet, but I wasn't really given a choice. Aren't our gallery hours properly posted on the window?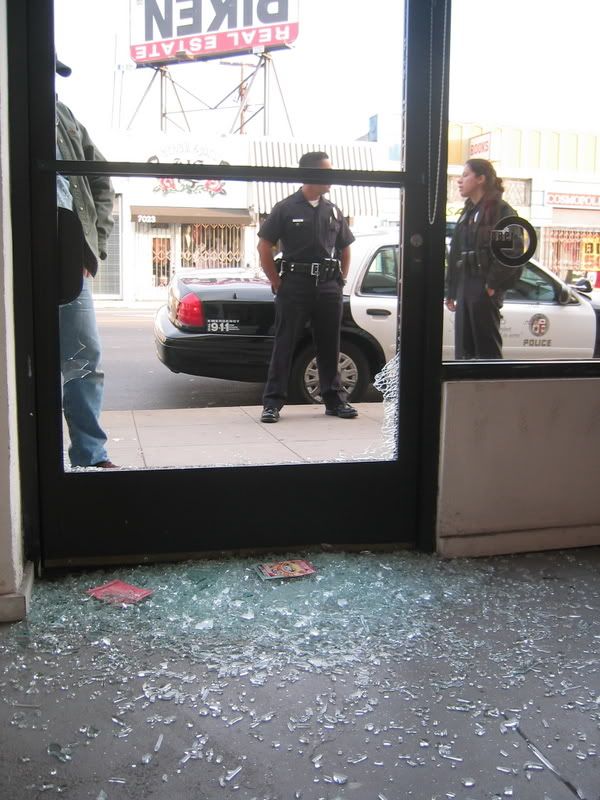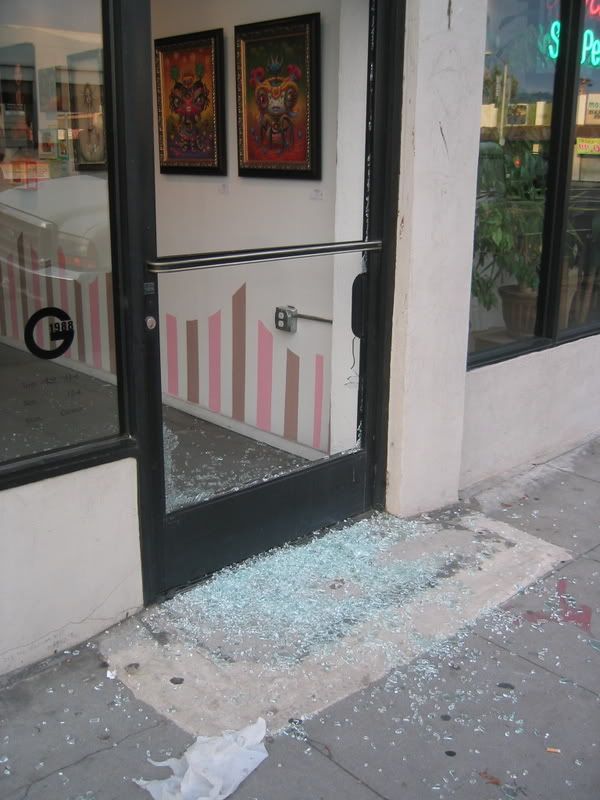 Here's a tip for all the readers looking into starting their own business...when they offer you the immediate alert alarm, so that the police are informed of a break in RIGHT as the alarm sounds, spend the extra few bucks. Also, become friends with your neighborhood patrol. It comes in handy.
And no...nothing was stolen or harmed. They came inside, fumbled around numerous lightboxes thinking it was the alarm module (leaving prints, CSI fans!), attempted to open the register, then ran out as the audible alarm went nuts all over Melrose and La Brea...empty handed. They are clearly not readers of Hi-Fructose. Probably fans of Art News Magazine.
Safe, on the case and boarded up.
Jensen
G1988: LA