Here's even more gems from our upcoming Guys' Guys show opening this TUESDAY! These from our Windy City pal Travis Lampe, an artist who has quickly become a hot commodity here at 1988. His work is GREAT from Guys' Guys and I think these pieces are going to make it even harder to get art from him going further.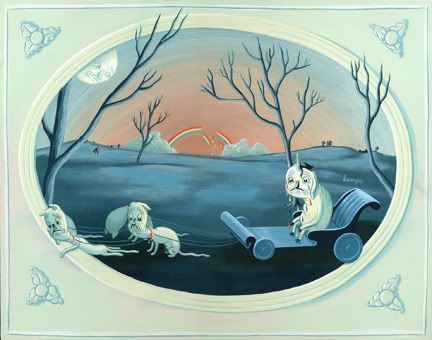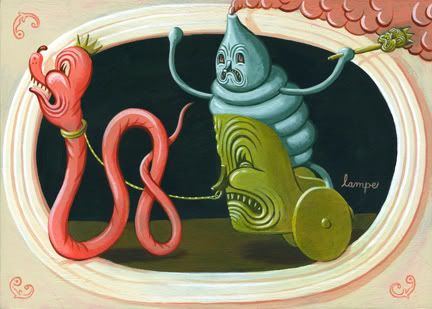 Caught a nice little Crazy 4 Cult mention in 944 Magazine while I was getting my car detailed last week, which was sort of a nice surprise. Even weirder that a Hot Karl reference was thrown in there. I just can't avoid the past.
We're down to our last 11 Greg Simkins "Ed's Losing" prints, so please make sure you get them. Once they're gone, they're golden. I'll leak our next Crazy4Cult.com print in the next week or so, and these puppies will be more limited and a hot one to get.
Jensen
G1988: LA