Today, both the LA and SF galleries were each one of the many artsy stops on the Kid Robot Finders Keepers scavenger hunt to mark the release of the incredible Joe Ledbetter mini-series of toys. Here's a pic of some figures from the set:
Anyway, to kick off the sales of this set, Kid Robot put together cute little races in LA, SF and NY, where the customer who visits selected stores in a certain order (cards at each stop gave you clues) in the fastest time, gets some sort of drool creating prize. Both 1988 galleries were selected as checkpoints, so we were honored to partake.
My plan was to take a lot of pictures of people from the contest, then quickly realized they don't want to stop for pictures. They want to hurry and get to Munky King in Chinatown, which was their next stop. Oh, here are the cards we had to give out if someone said "Finder's Keepers" to me at the front desk:
So, around 11:15 AM I started to get some "Scav-Hunters."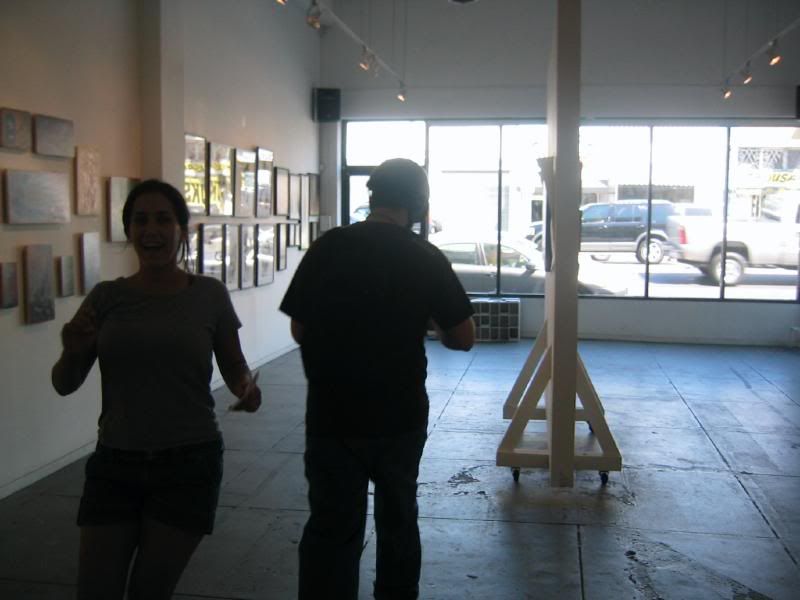 Nope, not in the mood to talk, pose for pictures or hang out. BUT, they did usually smile and run back to a waiting car on Melrose (honks were very prevelant this morning).
All in all, very fun event, and I'm sure some people have been crowned very deserving winners. The only loser?: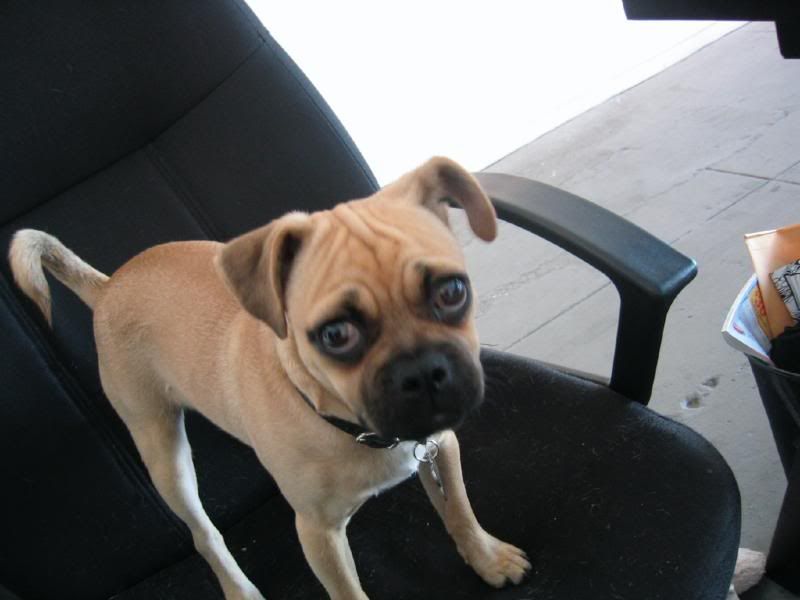 My dog Benjamin. He was like, "What is going on? Why are people running in and running out? This is really not part of my routine." For the record, he has OCD rituals and stuff, so this put him way out of his element.
CONGRATS to Joe Ledbetter on another great vinyl project and thanks to KR for involving us.
Oh, to cheer you up. A picture of me and Isaac George Simkins, a.k.a. Lil Monsta, a.k.a. #1 Stunna, a.k.a. Bald Head Fighter, a.k.a. I will beat up other artists' kids, a.k.a. Inspecta Deck.
He is a looker. So is the baby.
Jensen
G1988: LA