Another preview from "Required Reading," this time with two prints from artist Florian Bertmer, one inspired by "The Call Of Cthulhu" and another for Milton's "Paradise Lost."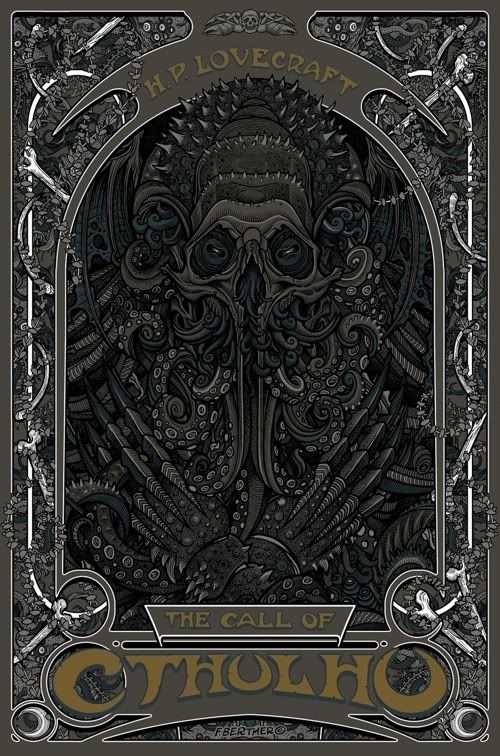 These are incredible! Not sure how, but this show just gets better and better. Major props to OMGPosters and Rob Jones (bringing up Rob just gives me an excuse to post this picture of him at the Grammys).
Remember, Friday night. Show opens at 7 pm, line starts at 5 pm. All at Melrose.
Jensen
G1988 (Melrose)