Tomorrow night we open "Required Reading" - a limited edition screenprint show featuring almost 40 artists all taking aim at classic novels. Curated by geniuses OMGPosters and Rob Jones, this show is incredible! It's almost a clinic by these artists on how to take a theme and create detailed, awesome posters to sell. Take notice, aspiring artists.
It opens Friday night, 7-10 PM, at the Melrose location - and we'll start a line outside at 5 PM. Until then, here's another preview, "the showstopper" to quote Rob Jones and OMGPosters, from Kevin Tong.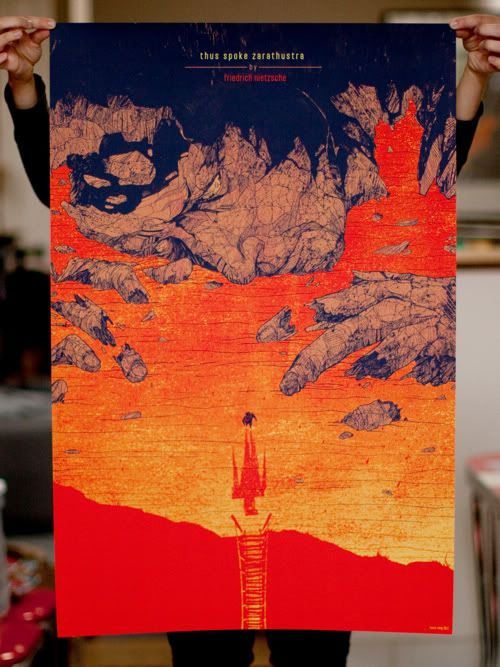 Inspired by Nietzsche's "Thus Spoke Zarathustra," this has to be seen to be believed. Watching how far Kevin has come over the past 2 years has been incredible, and this seems like his opus (so far). I guarantee a mad dash for this one.
SEE YOU TOMORROW, book worms.
Jensen
G1988 (Melrose)