We're approaching the next Gallery1988 (Melrose) with great speed, as "Required Reading" (curated by OMGPosters and artist Rob Jones) opens April 15th. Over 40 artists will create limited edition screenprints celebrating classic novels and we're expecting quite a crowd, as there might be a mad dash for some of the prints we were given only small quantities of. And our first sneak peek into this show is no exception....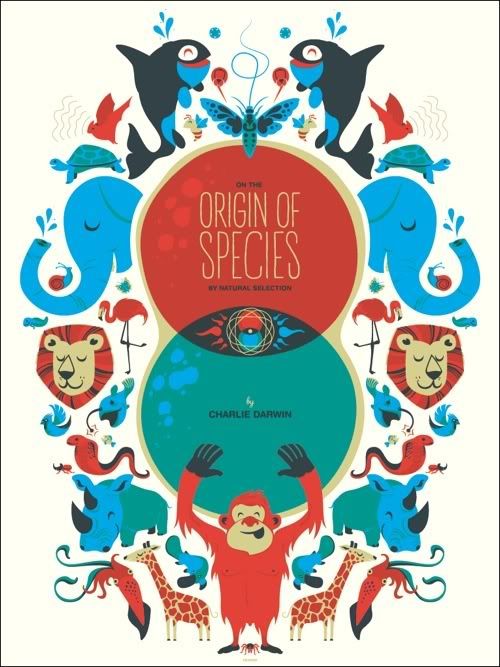 Delicious Design League has re-imagined Charles Darwin's "On The Origin Of Species." A controversial title nowadays has made for an incredibly beautiful print, and this is just one of the many show standouts.
Remember, this show will open April 15th at Gallery1988 (Melrose), 7-10 PM. Make sure to stop by!
Jensen
G1988 (Melrose)