Our pals over at
FunnyOrDie.com
have debuted two new paintings that will be featured in "Is This Thing On?" which opens January 7th at G1988 (Melrose). These two are absolutely incredible....
NC Winters takes a shot at Bill Murray, as his classic Caddyshack character, and succeeds amazingly. nananananananana.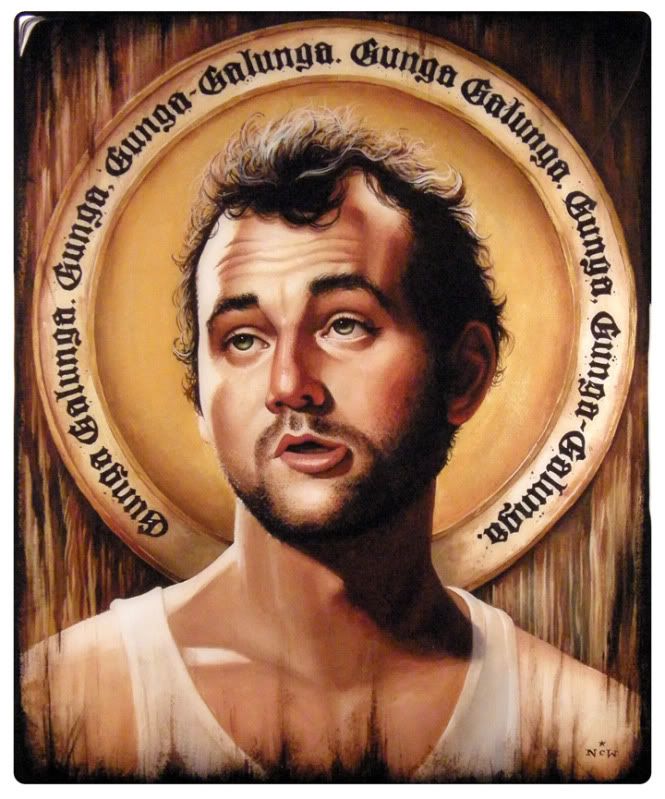 Kirk Demarais revisits his epic portrait series, now depicting the Human Giant comedy team of Rob Huebell, Aziz Ansari and Paul Scheer. Some brought more clothing to party than others.
Again, do not forget about this show. It opens January 7th, with an opening reception from 7-11 PM. Look for more surprises this week, and the night of the opening!
Jensen
G1988 (Melrose)