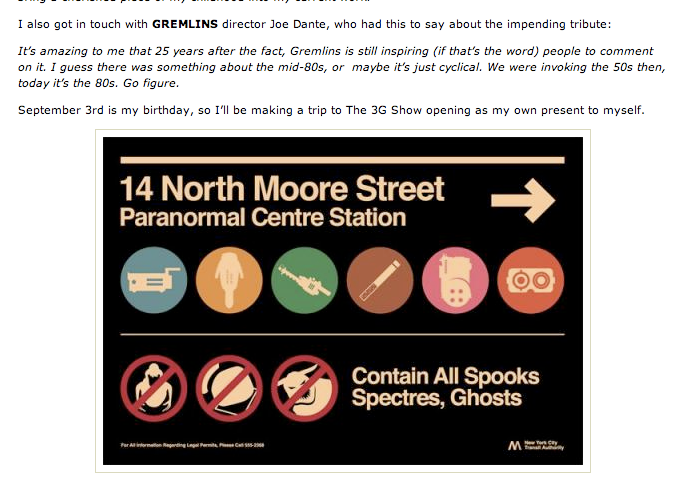 Thanks to our friends at the Turner Classic Movies Blog - Gremlins director Joe Dante said this about our art show -
"
It's amazing to me that 25 years after the fact, Gremlins is still inspiring (if that's the word) people to comment on it. I guess there was something about the mid-80s, or maybe it's just cyclical. We were invoking the 50s then, today it's the 80s. Go figure."
I mean, that's unreal.
Jensen
G1988:LA