It's coming ya'll! The joint show between G1988 and The Autumn Society, "3G," is right around the corner. The show which will feature artwork inspired by Goonies, Ghostbusters and Gremlins will open on September 3rd, with an opening reception from 7-10 PM. Scheduled to appear is an exact working replica of Ecto-1 (by working I mean it will bust ghosts) and an original Ghostbuster (in uniform!!!!). You do not want to miss that. And our friends at Mattel are going to be bringing over their brand new Ghostbuster action figures that are really cool.
But the main attraction is easily the art. The work we've seen so far is astounding. Wanted to wake up a little early this Monday and show you what we got...
A different take on our favorite paranormal fights by German Orozco.
Jorsh Pena takes to the poster to sell you what is obviously a great holiday present (both the poster and the Mogwai!)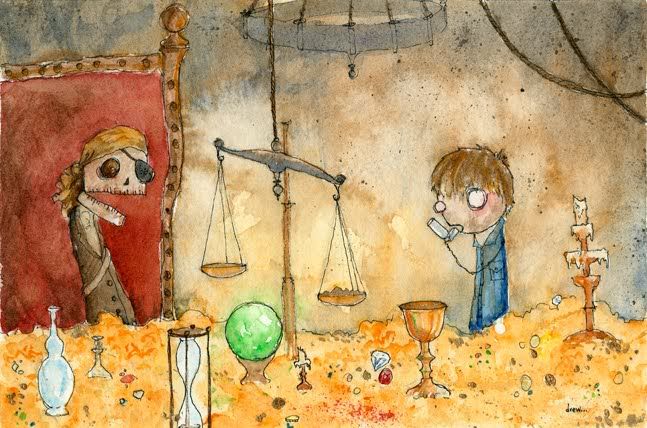 Drew Flachetta summons Chester Copperpot.
Loving this Gremlins piece by Alberto Cerriteno. His pieces for Ghostbusters and Goonies are super impressive too!
Erick Braddock's piece is awesome.
A G1988 favorite, Jude Buffum, outdid himself. Re-imagining these movies as video games, here's Gremlins. Wait till you see the other two. Game over.
Andy Ristaino shows that down here it's their time.
DON'T MISS THIS SHOW. Let's welcome the Autumn Society with open arms. We won't be eating after midnight.
Jensen
G1988:LA