Less than 24 hours from "Idiot Box," our 5 year Anniversary exhibit, and things are actually way more calm than usual before a show of this magnitude. SO much good artwork. Jenn Lobo dropped her pieces off today and as she was leaving she said something along the lines of, these theme shows, every time, get better and better. She commented, it's as if the competition just gets better and better as artists bring their A game for these shows. And I couldn't agree more. I'm so excited to show off this work and the fun the artists had while making it (and we had while hanging it). Did two radio interviews today, one for Canada and one for Australia, and both were soooo well-versed in American guilty pleasure TV - made me understand how universal this theme is. I know that for the duration of this entire exhibit - I'll be able to smile all day while looking at this work on the walls. Some last minute peeks for you...hope to see you tomorrow night, Thursday evening, 7 - 11 PM.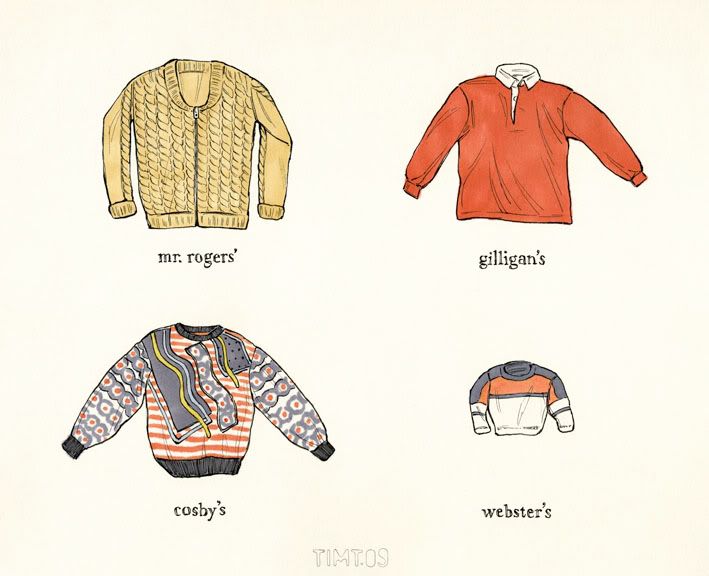 Tim Tomkinson talks sweaters.

Matt Taylor channels Gossip Girl with his limited edition print.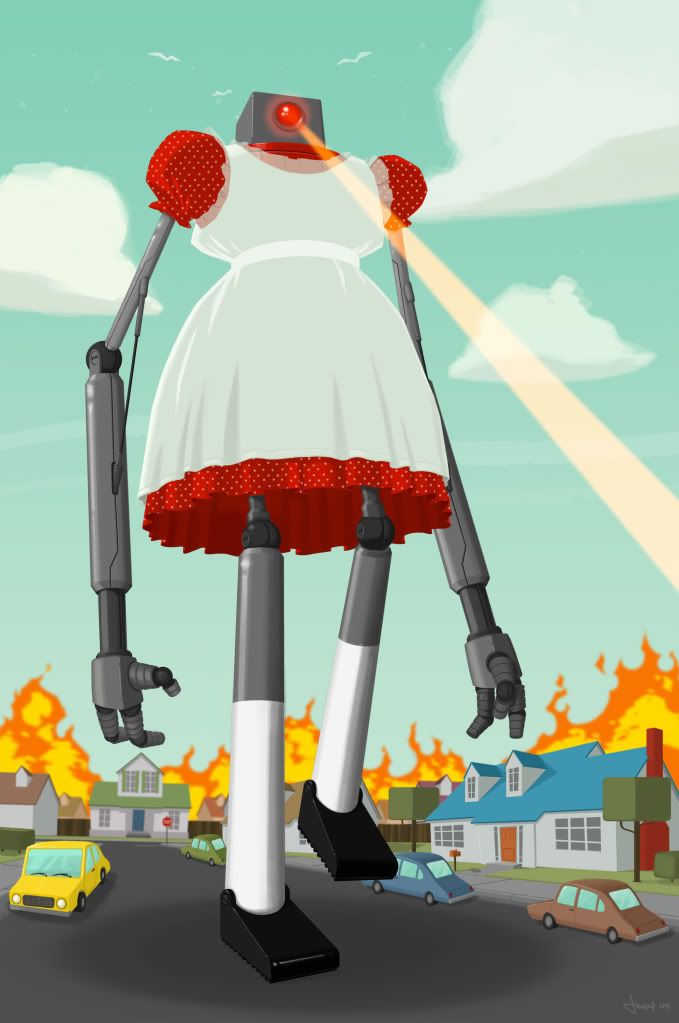 An amazing digital print from 1988 newcomer Joey Spiotto. These are VERY limited, and super cheap...so if you've always wanted a print of Vicki from Small Wonder destroying a town...you better get to the gallery close to 7 PM.
Jensen
G1988: LA