Thank you to LA2DAY for covering our "Idiot Box" show! You can see the article here...
http://www.la2day.com/art_design/kill_your_tv_idiot_box_debuts_on_melrose
The show is up for another week, so definitely stop by the LA gallery to check it out in person, if you haven't seen it yet.
As our current shows wind down, we are gearing up for our May shows. We have Mark Brown coming up in LA, which is going to be AMAZING, and a children's book themed group show in SF, which I am personally so excited about. At 27 years old, I am still a huge fan of children's books, and I've been waiting for this show for a long time and it finally opens on May 1st. Lucky blog readers, I have some preview pics for you!
Jeannie Lynn Paske inspired by
The Little Prince
, Antoine de Saint-Exupéry
Anne-Julie Aubry inspired by
Alice's Adventures in Wonderland
, Lewis Carroll
Seiji Yonehara inspired by
Little Red Riding Hood
, Charles Perrault
Leontine Greenberg inspired by
Scrambled Eggs Super
, Dr. Seuss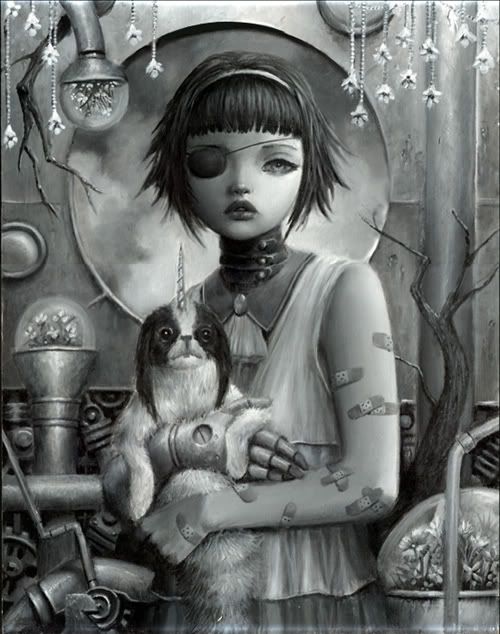 Tin inspired by
The Little Poky Puppy
, Gustaf Tenggren
This is just a small sampling of the amazing artwork that's being delivered for this show. We'll post more preview pics in a few days, so stay tuned!