G1988 homies Jenny Mollen and Jason Biggs debuted their 10 minute film, "Kidnapping Caitlynn," on FunnyOrDie today and making a cameo is a painting by none other than Kathie Olivas...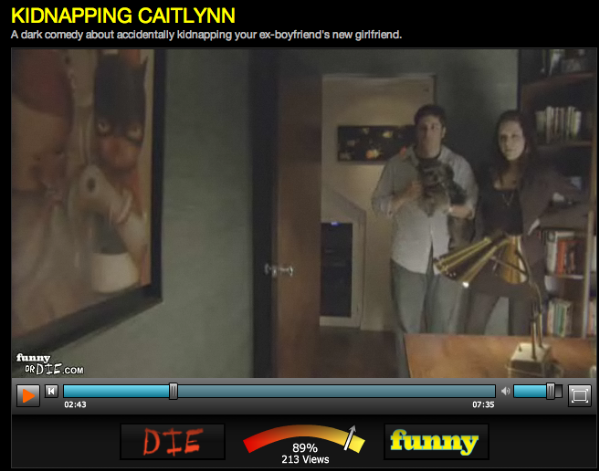 It's even a bit of a plot point, which is awesome. Between this and her husband Brandt Peters having a piece from his last G1988: LA show, "Cackle Factory," on this week's "House" - they are definitely going Hollywood. Anyone got a screen cap of that for us? All I know is that the piece is seen in Kal Penn's room, and the press for this week's episode has been nuts (Kumar leaves show to join Obama's staff seems like a story from The Onion). Anyone wanna screen cap?
Anyway, check out Jenny and Jason's awesome short by
CLICKING HERE
. And vote Funny. Or we find you. And kidnap you.
Jensen
G1988: LA