We've been so busy these past few weeks that our new SF show crept up on me! Today was drop off day, so most of the work arrived yesterday and this morning, so it kinda looks like the gallery exploded. We asked each artist in the show to re-illustrate characters and/or scenes from the text of their favorite children's books and we got some AMAZING pieces. To get you in children's book mode, I've listed some of my favorites. When I made this list it made me so nostalgic and it amazing how strong the memories of these books are in my head. I'll be the first to admit that I have a horrible memory, but these I remember so well. It's pretty amazing how influential they were...
Where the Wild Things Are
Anything by Shell Silverstein
Secret Garden
Little Prince
Goodnight Moon
The Very Hungry Caterpillar
Anything by Dr. Seuss
Curious George
Little Engine That Could
Corduroy
The Little House
Babar
Beatrix Potter
Velveteen Rabbit
Bedtime for Frances
Lyle, Lyle Crocodile
They make me teary-eyed!
Now you can check out where the artists took this theme. Each is an original piece inspired by the text of the artist's favorite children's book...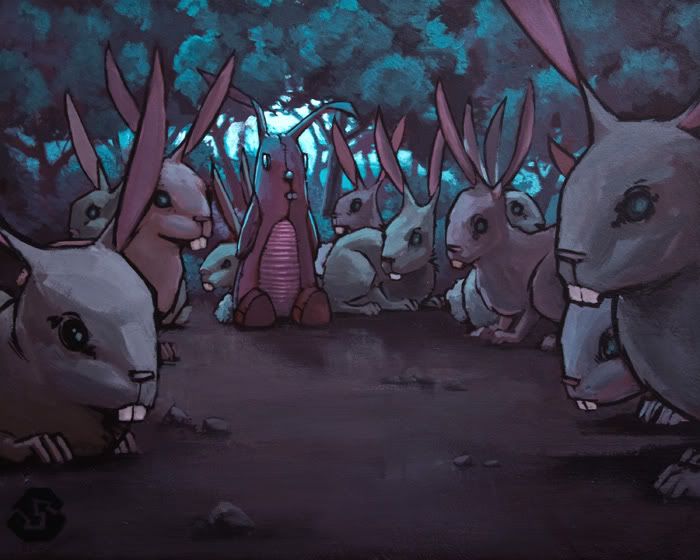 Sean Clarity inspired by the text of
The Velveteen Rabbit
, Margery Williams
Melissa Haslam inspired by the text of
Snow White
, Brothers Grimm
Kendra Binney inspired by the text of
Bridge to Terabithia
, Katherine Paterson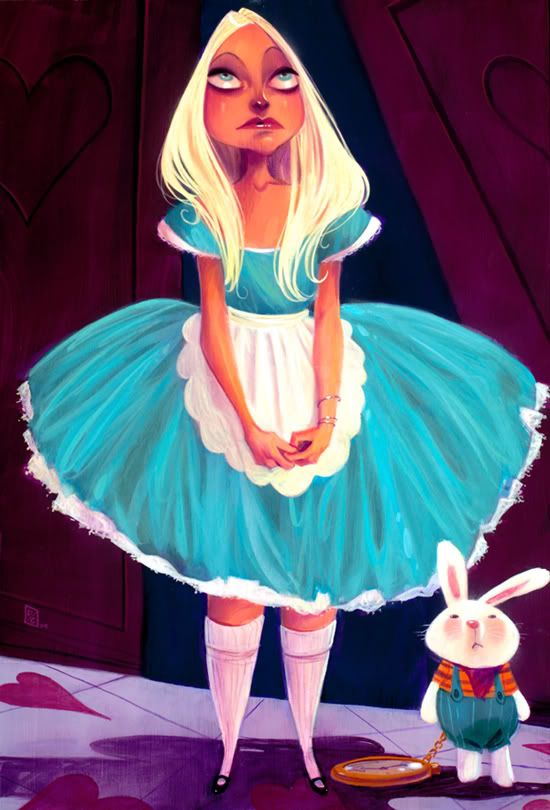 Devin Crane inspired by the text of
Alice's Adventures in Wonderland
, Lewis Carroll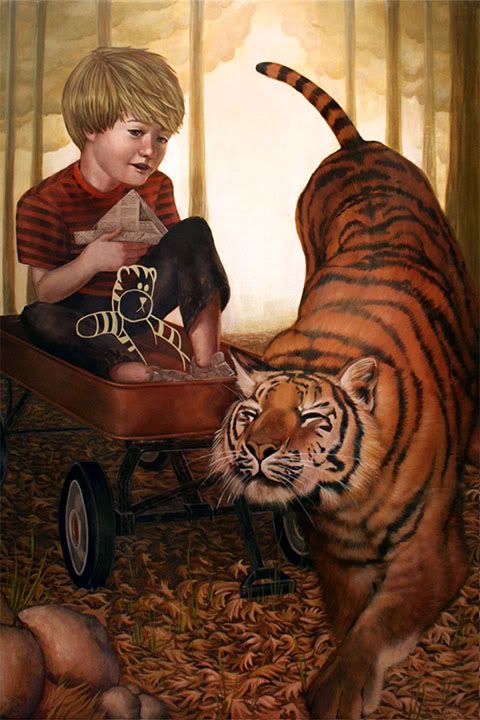 Casey Weldon inspired by the text of
Calvin and Hobbes
, Bill Watterson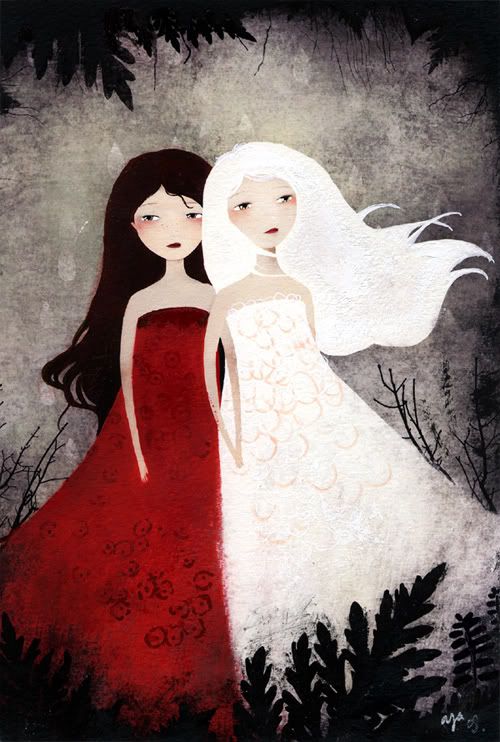 Anne-Julie Aubry inspired by the text of
Snow-White and Rose-Red
, Brothers Grimm
The show opens Friday, May 1st at Gallery1988 San Francisco. We never charge an entrance fee for our events, but for this show we are asking visitors to bring one new children's book, which will be donated to the San Francisco Unified School District. The gallery will also be making an additional donation on behalf of the show.
Katie
G1988 SF