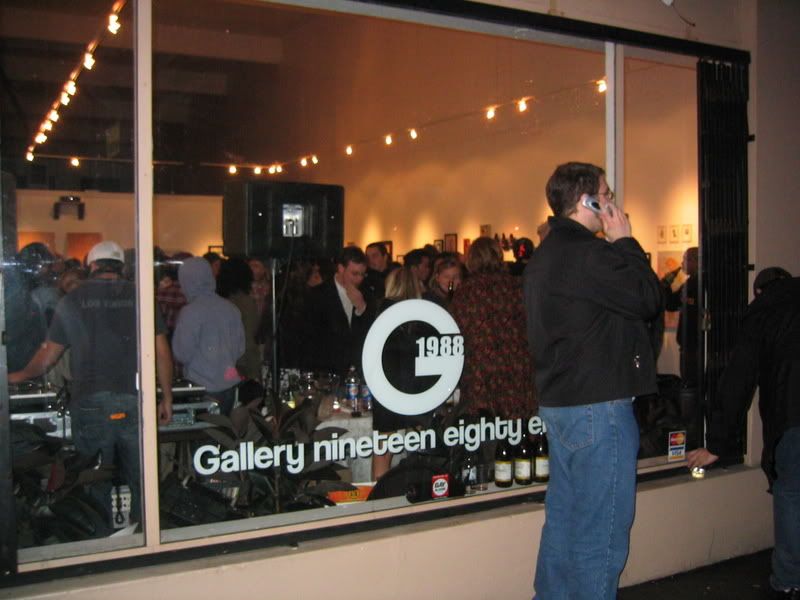 Totally packed, piling into the street.
Although not updated with last night's sales, work from the show can be seen by "
clicking here
" Just shoot an email over to Katie at gallery1988sf@gmail.com and get her your inquiries.
THANKS to everyone who came to the opening, as well as all the artists who promoted the reception during the APE convention. What an incredible night and thanks to everyone who made us feel so welcome.
Jensen
G1988: LA