I'm back in the saddle (if by "saddle," you know that I mean an overcast Los Angeles, leaving behind almost 90 degree Cabo San Lucas weather), and ready for #1) LA's biggest annual show and #2) the opening of the gallery. Not a slow time.
He's a huge fan of of the highly underrated Martin/Oz Hollywood satire "Bowfinger" and a recent subject on network news, but G1988 friend photographer Brian McCarty will have his first piece in the gallery for "I AM 8-BIT" this year, and he sent us this little tease -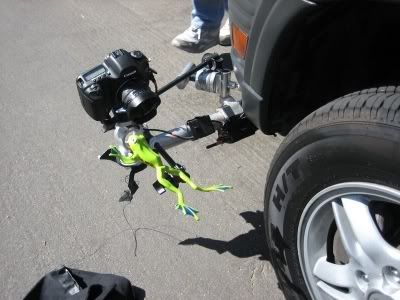 Looks like it's Frogger time, as Brian used the real 101 (Woodman Ave., Stand Up!) for his photo shoot. We've always been fans of Brian's work, so we're excited to finally get him in a show.
I'm gonna go pretend El Guapo down the street is actually in Mexico. Wish me luck.