We are so happy to announce the results of the Scott C Showdowns poll from last week! The top 5 winners make up the new "Showdowns Set #8" and the winners are:
The Professional
Pee-Wee's Big Adventure
The Neverending Story
The Labyrinth
Kill Bill
Thanks to everyone who voted! You made an amazing set!
And now for the
RELEASE DETAILS...
Scott C is one of the featured artists in our new Ghosts show opening next week, BUT the Showdowns Set #8 will not be released at the new show.
The set will be released at Scott's book signing on Nov. 12th at Gallery1988 Venice.
The sets will be available in-store on Nov. 12th starting at 2pm, and then after the book signing ends, they will be available on our website later that afternoon.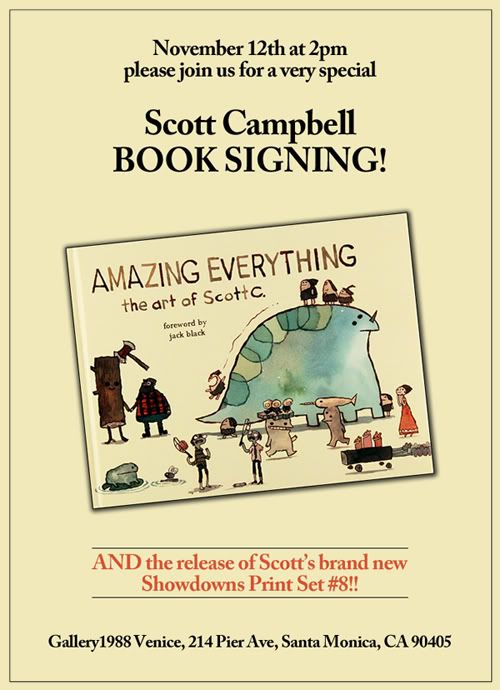 So you will have to wait a few days before these new sets are available for purchase, BUT this coming Monday, Nov. 7th we will be releasing a print of Scott's Crazy 4 Cult 5 painting inspired by Easy Rider!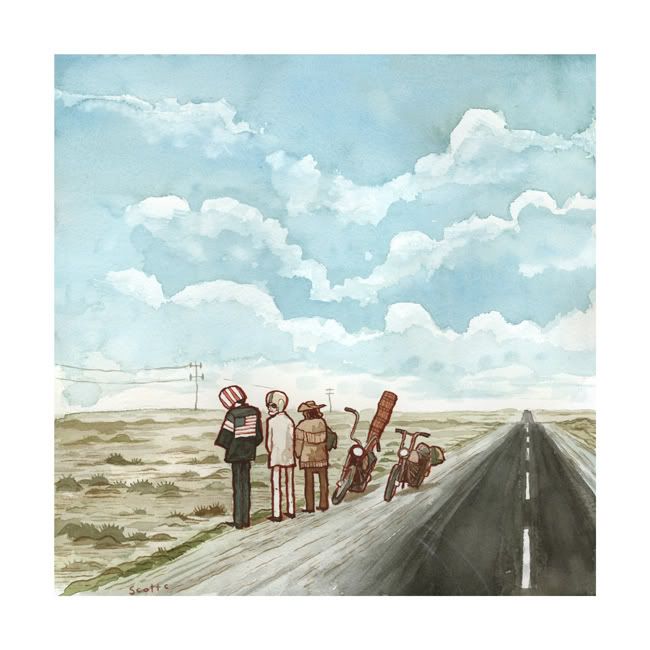 "The Open Road"
giclee print on archival paper
12 x 12 inches
signed & numbered edition of 50
$50.00
available this coming Monday, Nov.7th!