We are steadily approaching our Adult Swim x G1988 show, which opens this Friday night, the 13th, from 7-10 PM and the work is so incredible. Two days out, let's get you some of these sneaks...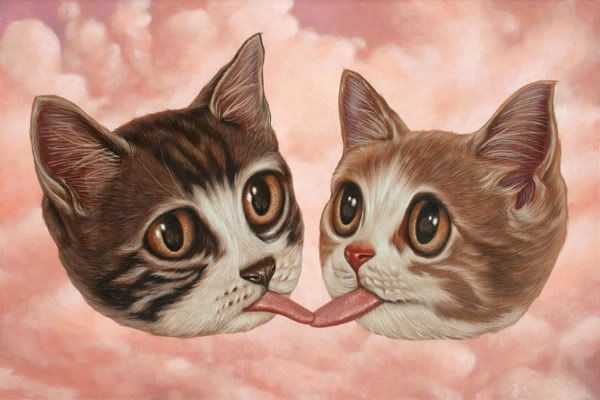 Casey Weldon summons the Tim & Eric fans, AND the cat lovers, painting this psychedelic tongue swapping that imagine hanging on ALL OF YOUR WALLS.
Jason Edmiston continues to shock me, creating flawless paintings time after time. They genuinely look like prints. This time he takes aim at everyone's favorite action figure manipulator, Robot Chicken.
Dan Lydersen is on FIRE. Carl has never looked so good, and you have to see the detail on this one in person (and actually you have to see the detail on ALL his pieces while you're at it). Luke Chueh came in the other day and made a pretty good argument as to why Dan is one of the most impressive new artists he's seen.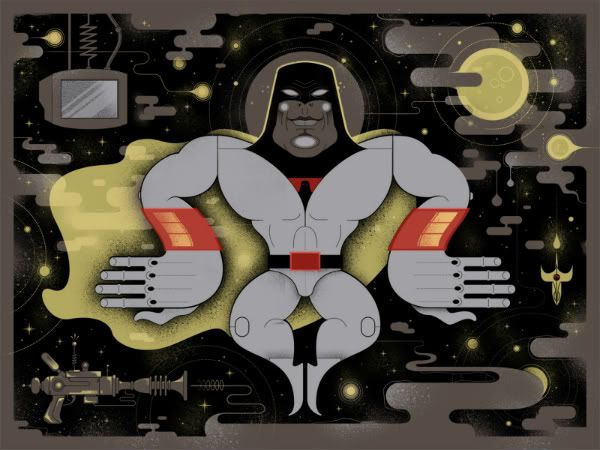 Graham Erwin bring a new screenprint to G1988, this one paying tribute to Space Ghost Coast To Coast. One of my favorite emerging poster artists, Graham is one to watch.
2012 will be Dave Perillo's year. Mark. My. Words. And he kicks it off with a beautiful Venture Bros. print!
That's it for now, guys. Go watch Adult Swim tonight and get in the mood, cause Friday is only two days away.
Jensen
G1988 (Melrose)