We are so excited to unveil the new Matt Owen x G1988 x Paramount Pictures poster for Mission:Impossible - Ghost Protocol!!!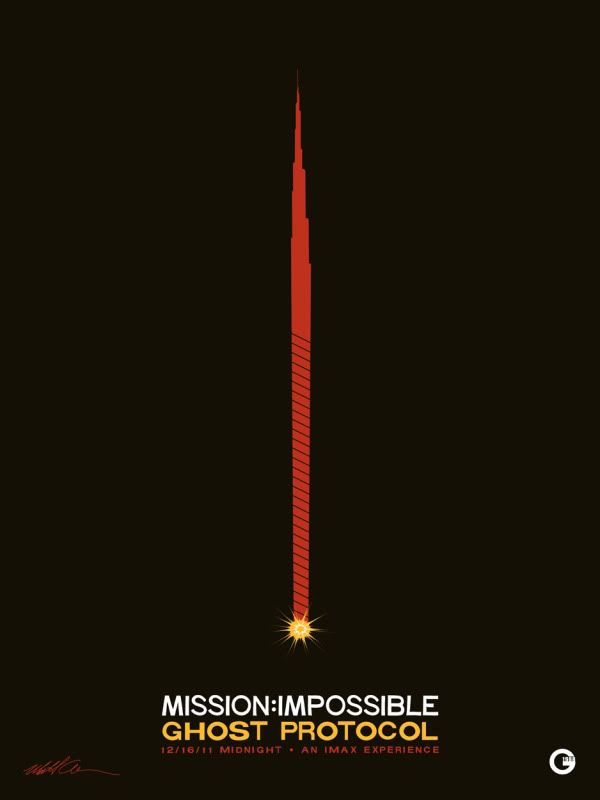 Anyone attending the Midnight showing of the film in IMAX Theaters on Deceber 16th, will go home with a free physical copy of the poster! YESSSSSS, everyone! So many things with our logo on it going home with people. We are pretty excited. And congrats to Matt!
Small note too, which probably won't be discussed anywhere - but Brandon Rike did the text, so he deserves applause too.
SO GO SEE GHOST PROTOCOL at midnight in IMAX on the 16th, go home with a poster!
Jensen
G1988 (Melrose)