Tomorrow night is the opening of the Daniel Danger curated group show, "Devil Town," and figured we'd give you guys another quick look at some of the pieces!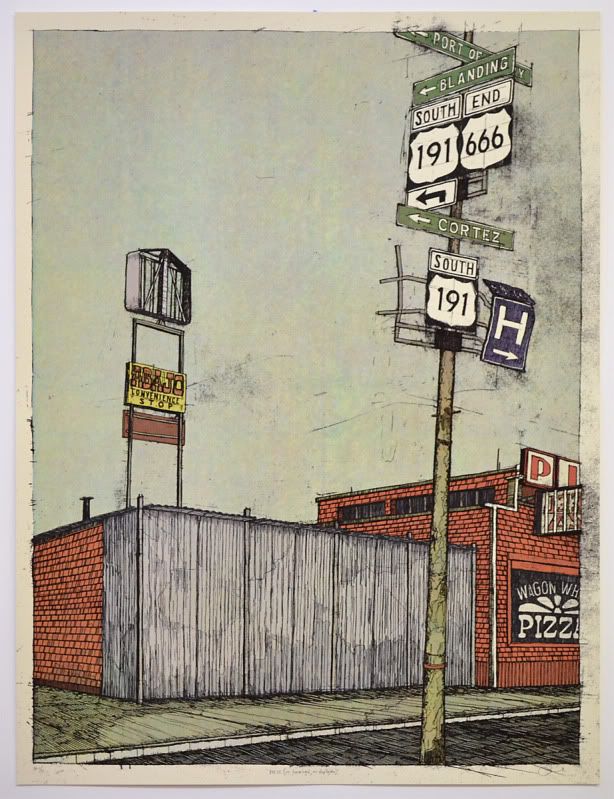 Dan Black created a few pieces for the show, so it was difficult to pick just one. But this one really plays into the show's theme and might just be my favorite. "Wagon Wheel" might just sound like my favorite pizza place btw.
Like explained in an earlier blog post, Daniel and I used the TV show Friday Night Lights as starting point to fine tune the show's theme and idea. A few artists knew about this point of reference, but Dan Lydersen took it literal, and I'm obsessed with this piece. Clear eyes. Full hearts. Can't lose.
G1988 fav Scott Belcastro delivered this awesome painting inspired by his childhood backyard camping. I wish everyone could see this one in person!
Again, the show opens Friday night, 7-10 PM, at G1988 (Melrose) - no worries about this crazy insane wind. We are all good. Buckle down the hatches.
Jensen
G1988 (Melrose)