We've entered Garbage Pail Kids week, as we ready Friday's show at G1988 (Melrose) and our screening at Cinefamily on Saturday. The opening reception will run 7-10 PM with many of the artists in attendance, so make sure you swing by. And what's a reminder blog post without more previews?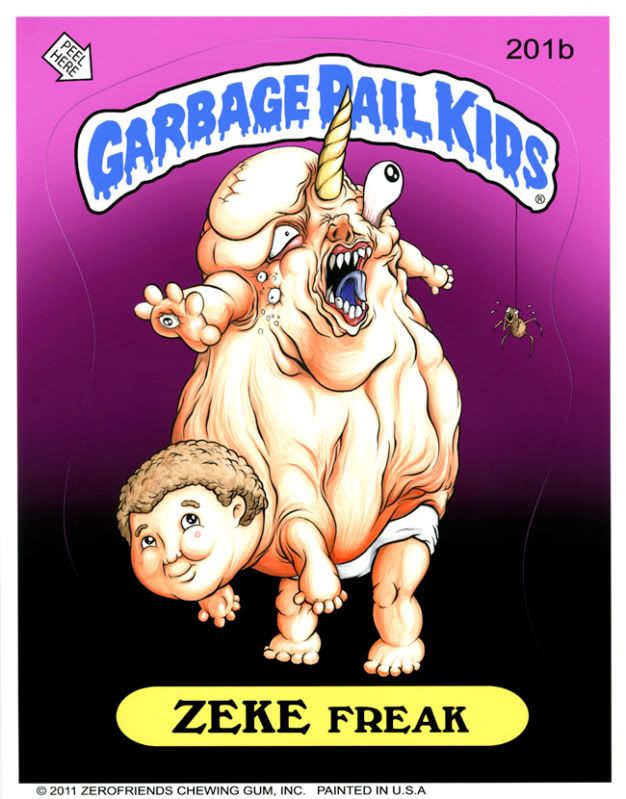 Alex Pardee (this is one of 3 Alex created)
Zack Unzipped by NC Winters
The Bungaloo
Stay tuned for more!!! And prepare yourself to be blown away.
Jensen
G1988 (Melrose)