This Friday at G1988 (Melrose) we're excited to unveil brand new works from artists Dan McCarthy & Jay Ryan...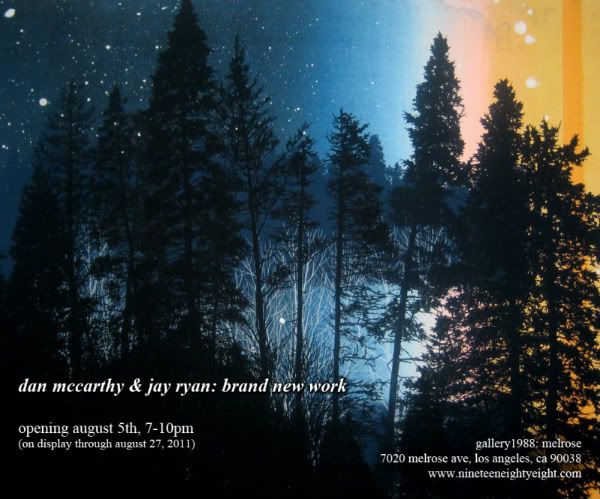 Dan & Jay will be debuting new screenprints and paintings, and will both be in attendance! We know how highly anticipated this exhibit is, and they have definitely delivered some incredible works! This show will run through August 27th.
Also, after opening the Pee-Wee Herman tribute last Friday at G1988 (Venice), we were happy to see coverage from Los Angeles magazine (click the pictures to see the articles)...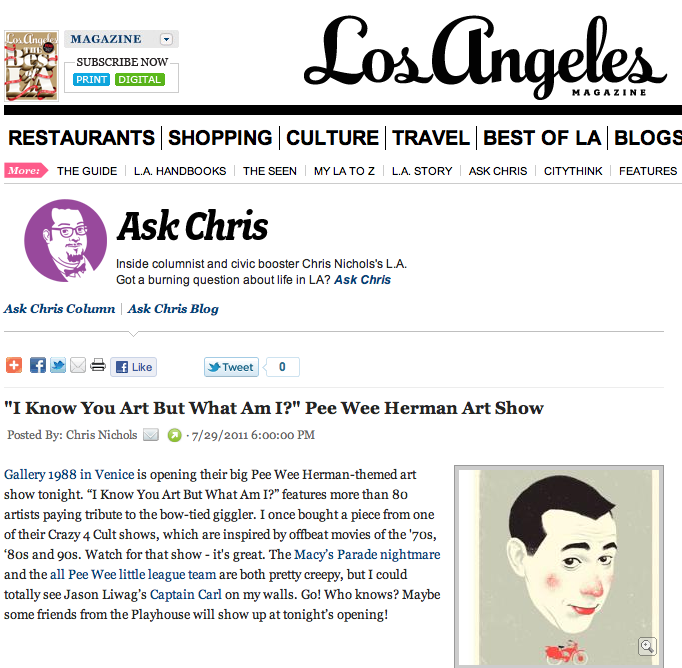 The Onion...
and LAist...
And we got a call from the man himself, Paul Reubens, which was literally one of the most exciting moments of my life. He wanted to thank us, the artists involved and everyone who was excited about the art show and was insanely humbled by the admiration. He unfortunately couldn't make opening night, but will be in to see the works in person soon. He may even take some pictures, they'll last longer.
Jensen
G1988 (Melrose)