With all this excitement between the Scott C. success and the upcoming John Hughes tribute on Friday at G1988 (Venice), we didn't really have time to wrap up what was our biggest show ever at G1988, "Is This Thing On?"
What an insane exhibit! Thanks to everyone who was involved, especially our co-curators, Michael Rapaport and Chris Kurumada, and our friends at FunnyOrDie, who not only helped publicize the show, but also helped us produce the viral video that took everything to a very crazy place! If you haven't seen it yet, check it out by
clicking HERE.
We're approaching 200k views on FOD alone!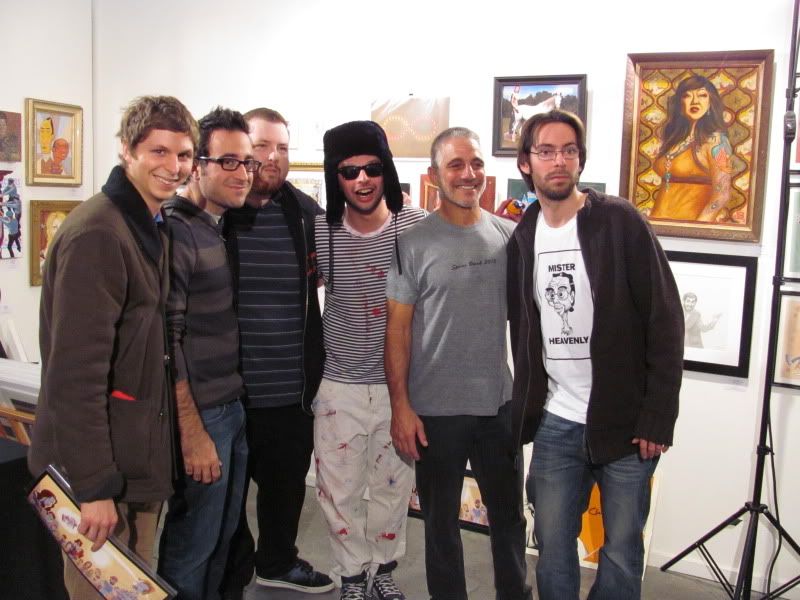 Some of the coolest days during "Is This Thing On?" is when comedians/funny people who were depicted on the walls actually stopped by to see the show. Here are some highlights...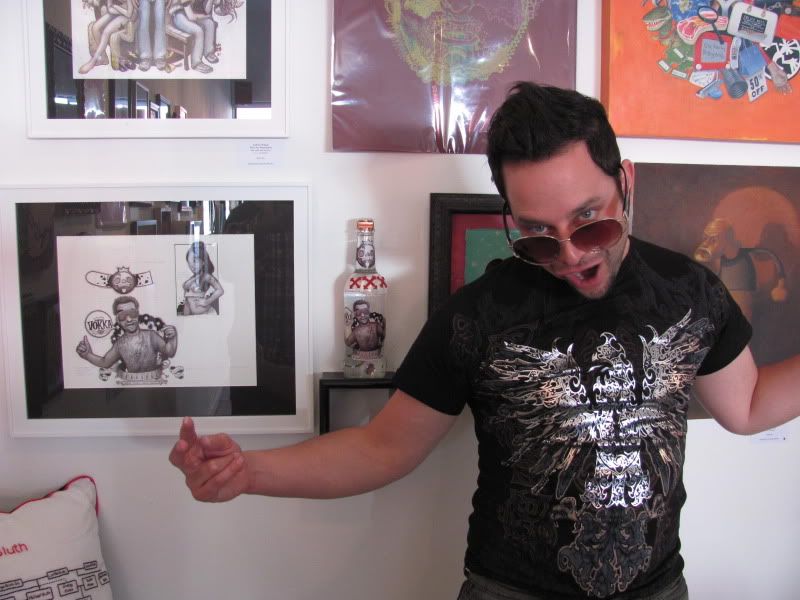 And we had Neil Patrick Harris (he was in the SF Sketchfest Scott C piece) and Jeffrey Ross swing by too!
And the good news is...we're doing it again next year with FunnyOrDie! And this time, we might have some other friends involved too.
Fun times...
In the meanwhile, we have two NEW pieces to celebrate the close of "Is This Thing On?" - both are totally amazing.
First up, we have Ellen Schinderman's ode to "Arrested Development" in the form of a custom embroidered family pillow. This thing is so true to the show, it's incredible.
This pillow is only $300.00 and you can purchase it directly from our website by
CLICKING HERE.
And secondly, Sarah Sae Soh has delivered a second piece, a beautiful companion to her Eddie Murphy "Coming To America" ode that sold during the exhibit. This one is a tribute to Steve Martin and his first film role in the "The Jerk."
It's called "Stay Away From The Cans!!" is 8 x 10 inches, acrylic and gouache framed and only $275.00. You can purchase this piece directly from our website by
CLICKING HERE.
We're also currently getting ready to release a print set from Sarah, that will include both this Steve Martin image AND the Eddie Murphy one. So that's awesome.
Adios Comedians Show. Till next year.
Jensen
G1988 (Melrose)