It's almost that time of Summer, the moment in our exhibition calendar that will house our annual group exhibit, Crazy 4 Cult, now in it's 4th year, is almost upon us. Opening on July 9th, Friday night, at Gallery1988: Los Angeles, this year's installment is once again hosted by our cult filmmaking friends Kevin Smith and Scott Mosier (Clerks, Mallrats, Jay & Silent Bob Strike Back) and this year is truly shaping up to be our best year yet! Figured no time is too early to let you in on a preview of what is always our most heralded exhibit.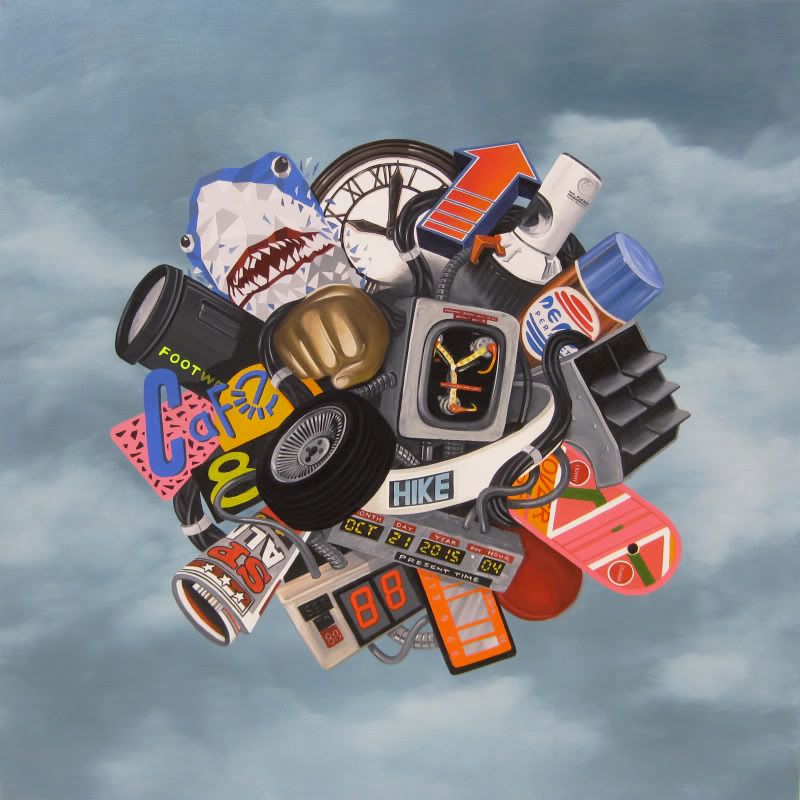 Michael Steele creates a Cluster that will take you Back To The Future 2. LOVE this piece....LOVE this movie.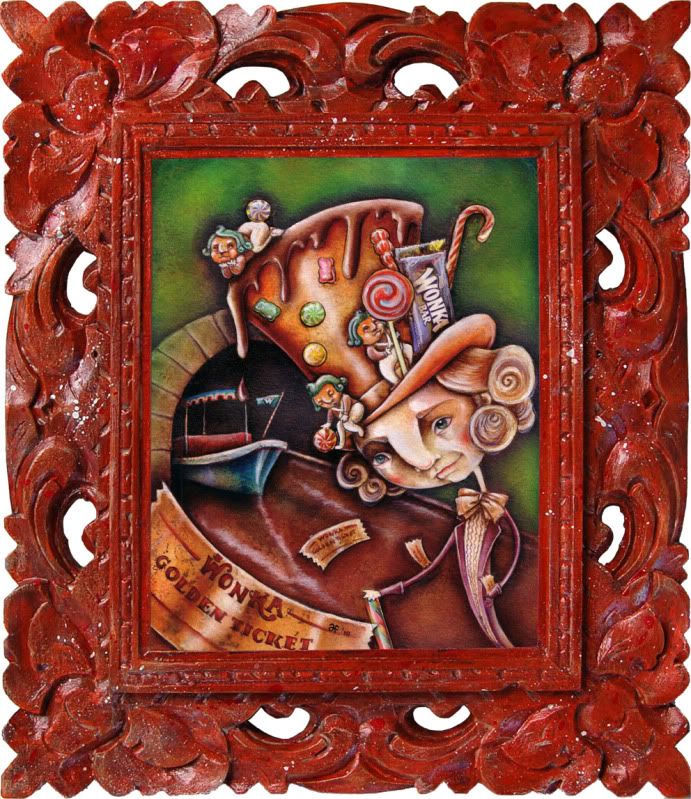 Alessandra Fussi works off pure imagination and gives you her beautiful spin on Willy Wonka.
Allison Sommers channels the Bud Cort in all of us, and "Harold And Maude."
And one of the MANY prints in the show, this is Glen Brogan's tribute to Pee-Wee Herman and a MUST HAVE for any fan.
You guys, I'm not going to lie - I'm REALLY excited. Are you?
Jensen
G1988:LA