As we enter the second week of Dan May's incredible "Call Of The Wild" show here at G1988:LA, we wanted to make sure you saw the show too!
You can see all the work by
CLICKING HERE.
Make sure to check out this incredible show.
And in addition to the original paintings, we did release one new Dan May print...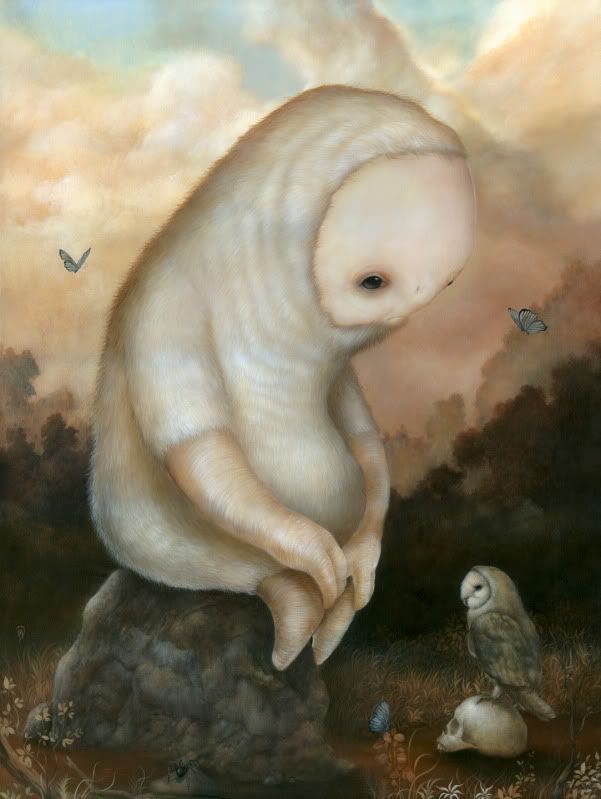 Dan May
"Echoes Of Our Existence"
giclee print on archival paper
hand-signed and numbered, edition of 35
16 x 20 inches
$100.00
This print came out beautifully and they'll be shipping at the end of the solo exhibition in July.
In addition, here's the announcement for our next show -
Image by Mike Mitchell, and that is the official Crazy 4 Cult poster for 2010!!
JULY 9th, mark your calendars now!!!
Jensen
G1988:LA