The last day of the Kathie Olivas/Brandt Peters show has arrived and we're sad to see it go. It's really been a great feeling to be able to see this work, in all different types of mediums and shapes, around the gallery everyday. Farewell, awesome show!
But we get to say hello to a totally different, and awesome, show - "The Ordinary Life Of Death" - a solo show from artist Johnny Bergeron. This show will also feature new works from artist Lora Zombie, or at least we hope so. Because of the volcanic ash issue, we might not be getting the works in time for the opening reception, but our fingers are still crossed. In the meanwhile, as we pray, the least I can do is show you what you're praying about. Here are some previews of our favorite import from Russia since Cousin Balky.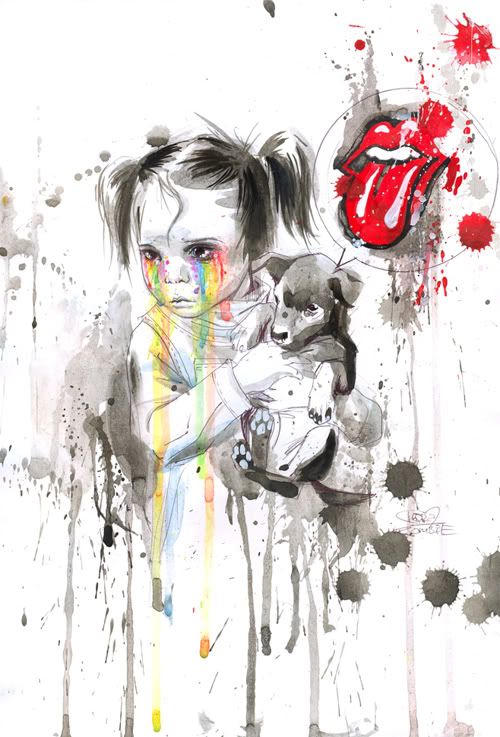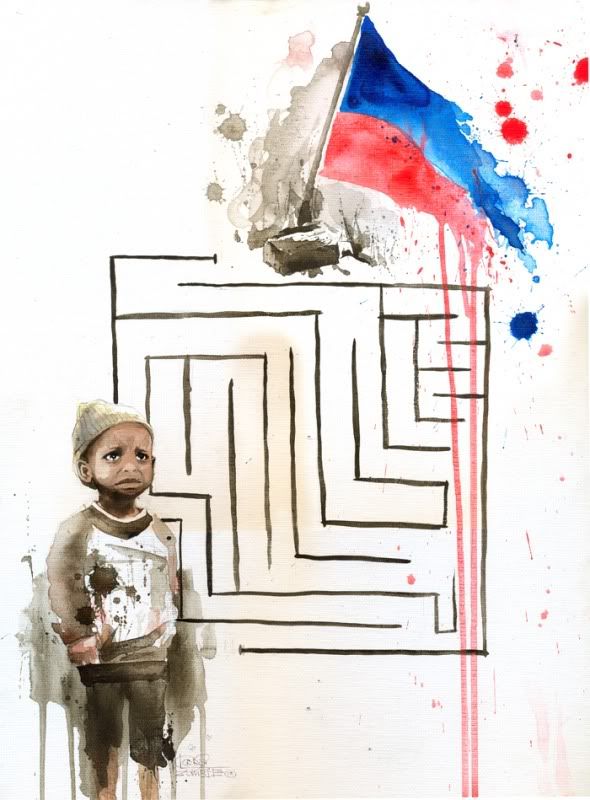 So let's just keep with the good thoughts, because they all will eventually get to us. I just think it's up to our thoughts to get it here quicker. Ok, I don't really. Make sure to come to the opening reception, Tuesday, April 27th, 7-10 PM and see how it unfolds. We also just got word from Johnny Bergeron that he will be attending, so now you have to go.