I can't tell you how excited am I for our next show in SF, which features the work of Nathan Stapley and Scott Campbell. These two long-time gallery friends are two of my favorite people on the planet. They used to live in SF, but they both ditched me in 2008 and moved all the way to New York! BUT they're both coming into town for the opening of their new show on May 1st!! I'm happy because not only do I love their work, but they are possibly the most fun people to hang out with ever.
I guarantee you will have fun at this show, you must come!
And on another note... I wanted to point out that one of the pieces in our current show needs to find a good home. "Cow" by Christian Montenegro is my favorite of the ARK Project prints that we included in our current DGPH show. I'm going to be so bummed if "Cow" doesn't find a home! Not only is the print one of a kind, but the sales proceeds will also be donated to the World Wildlife Fund. AND it's framed! How can you resist?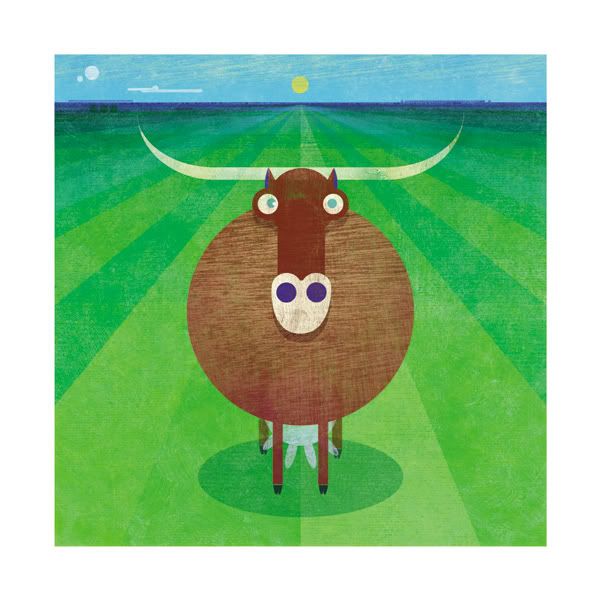 Christian Montenegro
Cow
giclee print on Ultrasmooth Fine Art Paper
12 x 12 inches
edition 1/1
$80.00
You can view the rest of the ARK Project prints and all of the DGPH work on our website...
www.nineteeneightyeight.com