As we close our first week of "Living Between Worlds," we're so excited to have a such an incredible show to look at everyday. If you haven't taken a look at the whole show, you're just not as smart as you think you are. BUT, you can fix that by
CLICKING HERE.
An absolutely stunning show from Kathie Olivas and Brandt Peters.
And here are some pictures from the opening reception, mostly of the band "The Peculiar Pretzelmen," who put on quite the show for attendees.
And here are some pictures of Kathie and Brandt's installations from the show, which are art pieces all themselves.
That one also lights up with tons of colors at night...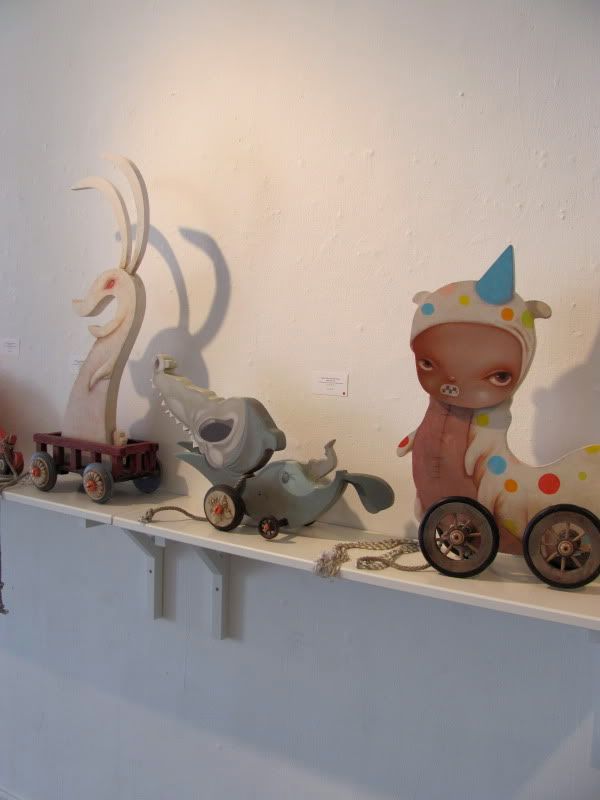 You've got until the 23rd to see this show live at G1988:LA, so stop by and say hello.
Jensen
G1988:LA