One of the greatest parts of owning an art gallery is working on commissions. Purely because it's the one time we get to work with the buyer and the artist in a one-on-one format. Some of my favorite moments in our 6 year history have been seeing the faces on the buyer's face when he/she first sees the painting their commissioned (and in most cases, an idea he/she collaborated on with the artist). Today, was one of those days.
Musician Everlast commissioned Greg Simkins to create a painting specifically for his new baby daughter's nursery, which was an honor for both the Gallery and Greg. Commissioning a painting from Greg is truly an experience I believe you can not have with any other artist. He works from conception to sketch to final product directly with the buyer - which in turn creates a story that Greg specifically writes for the painting - as well as a sketch thrown in for the buyer. It's pretty awesome. And today was delivery day for Everlast.
Pictures on a blog won't do it justice, but it is truly amazing.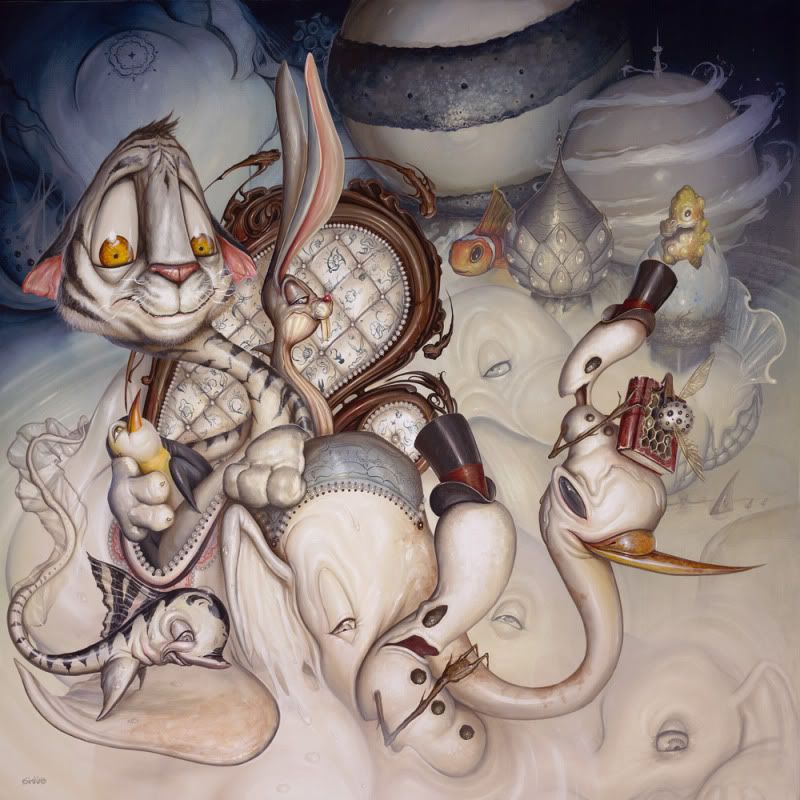 Again, always one of my favorite parts of owning the Gallery and figured we could share it this time since Everlast is more than excited to show the world what will be hanging in his precious new daughter's room.
Jensen
G1988:LA